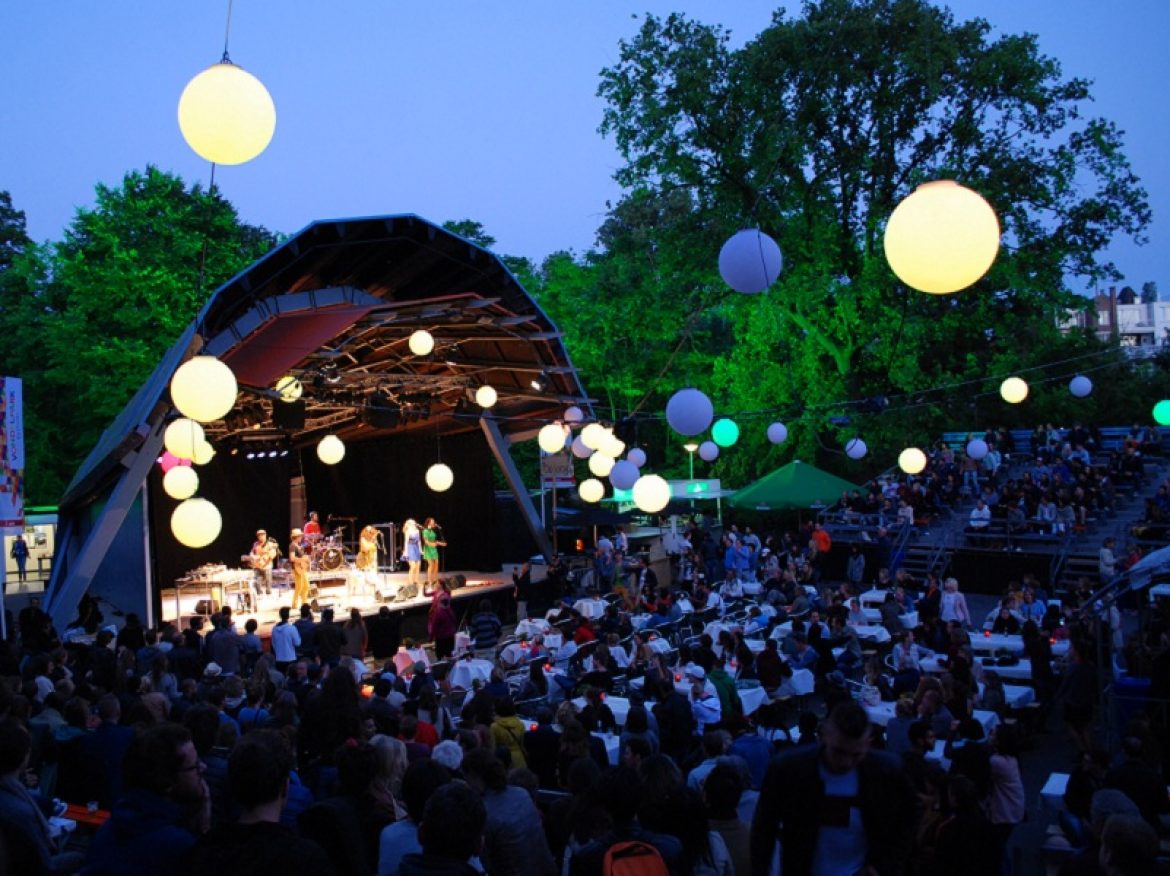 Vondelpark Openluchttheater
The Vondelpark Open Air Theatre is located in the heart of the most beautiful park in the center of Amsterdam. By the way, a walk in the park will enjoy you – there is always a lively amospere and, in addition to ordinary travelers, there is a large number of street performers, strolling musicians, jugglers and so on. Every year the theater offers 125 free shows in a variety of genres: (pop) music, classical, dance, youth, cabaret and comedy. It is pleasant to spend an evening in the open air, and Amsterdam Vondelpark Openluchttheater (ie, the "open-air theater in the Vondelpark") provides a lot of additional features for that. It is also pleases that events here are good, diverse and free.This theater was created in 1974 modelled on "open-air theater" in other capitals of the world, in particular in London and New York. It is a summer theater – it means that performances are shown 3 months of the year, in June, July and August, and only 3 days a week (Friday, Saturday and Sunday). All plays, concerts and performances are held outside the hall. Events are for both adults and children, and it depends on time – for the children in the daytime, for adults in the evening. There is a wide range of the performance genres. The skill of the performers can vary widely, as both new talent and established professionals are on stage.
Here comedy shows, performances of circus artists, concerts, children's shows and performances take place. In the friday night dance shows usually are performed, in the afternoon on Saturday and Sunday – activities for children, on Saturday night – theater performances, concerts and cabaret, and on Sunday – also concerts, but they are bigger. Here both well-known and amateur artists can perform, but indispensable condition is a good level of performance. You can listen to music of various genres: pop, rock, jazz, classical – whatever.
Vondelpark is a large park located in the city center, and the theater – a great opportunity to spend here a pleasant summer evening: to attend the clowns show, to watch the show with the modern, national, or just quietly listen to music sitting on the grass. It's worth noting that the tents for the audience here is not provided for – you will sit in the open air, performances may be canceled due to the bad weather, and also – that the area is not very large, the number of places is limited, a good concert is worth to come a little bit in advance.
Almost all performances, concerts and plays are free. Children's activities begin in the afternoon, the start time of the adults ones may be quite varied.
Visit the official site: www.openluchttheater.nl
Vondelpark Openluchttheater
Pros
Great venue with magnificent performances and amazing artists. If you're visiting Amsterdam, this is a great place to see free concerts and shows!
Cons
It is not suitable for people who like comfort.