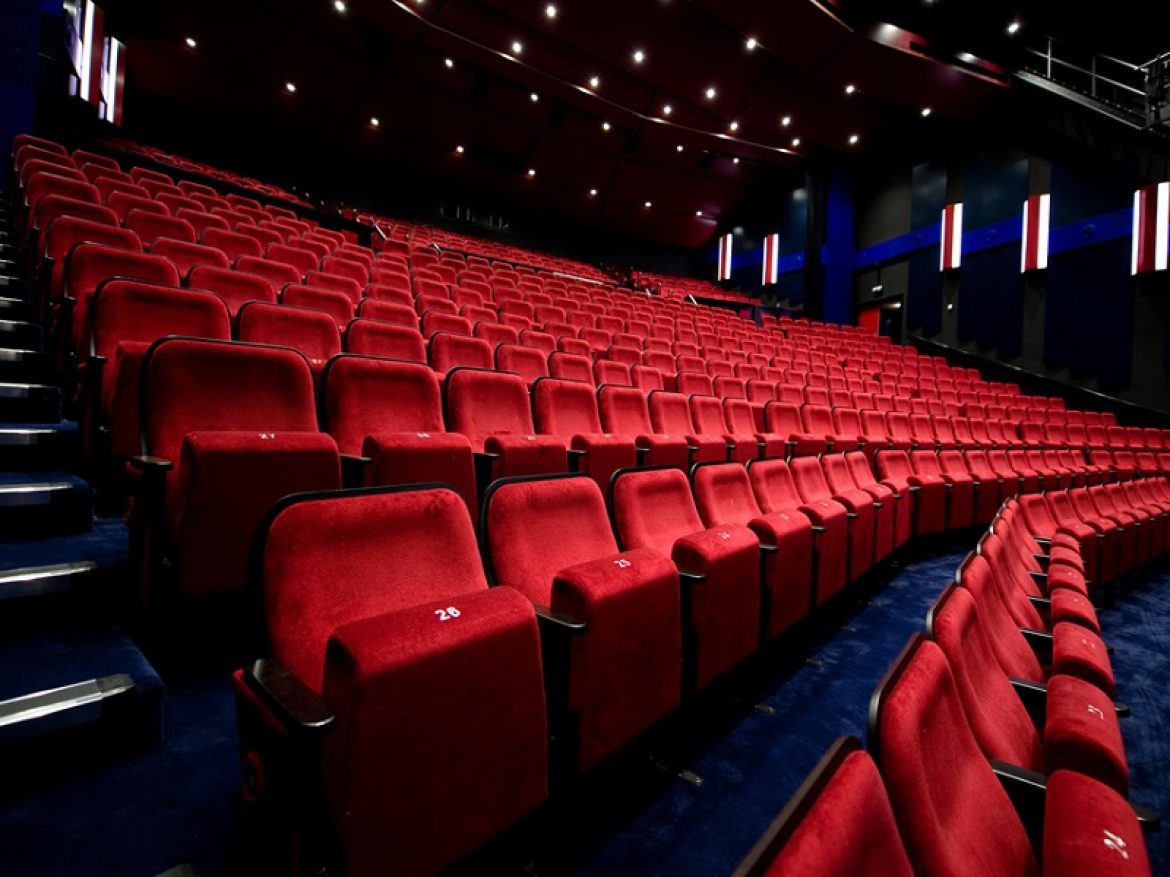 Theater De Lampegiet
The theater Lampegiet is a medium-sized theater in Veenendaal in the Dutch province of Utrecht. Located in the center of the country, it is the perfect location for a night out or for the organization of an event. The theater is located in the church district, next to the center of Veenendaal with many shops and several restaurants and eateries. So it is perfect to combine an evening or afternoon of shopping with a theater day, a delicious dinner before or a tasty drink in the city afterwards. The theater was opened on February 26, 1988. The theater has a hall that can accommodate up to 558 people, a lobby and a restaurant. In the first years the theater was primarily a cultural meeting and worked well as a movie theater. Theatre Lampegiet is a theater, where you can just relax from everyday life. You can enjoy a wide variety of performances. Cabaret, musicals and concerts, for everyone's tastes. In advance, you can dine before the show in foyer of the theater. At selected performances, enjoy a range of delicious dishes prior to the performance.
After an extensive renovation, the theater is adapted to today's demands and takes an important regional cultural function. The Lampegiet theater is a venue, where you can feel at home and can escape everyday life. Everyone is welcome. The theater Lampegiet in Veenendaal is a stage for various and diverse performances. Amateiur and experienced talents perform in many different genres on the stage of Theatre Lampegiet. Unique to the Theatre Lampegiet is the opportunity to dine in the foyer of the theater.The Theatre program The Lampegiet is known for its diversity. For each target there is something to experience, from family shows to classical performances, from opera to cabaret and from pop concerts to theater. The theater Lampegiet also can be rented for company parties, reception, conference and more. The theater Lampegiet is also a perfectl venue for corporate events, conferences, presentations and meetings. The theater Lampegiet Veenendaal is suitable for a business event and children's party. This activity is suitable for the whole family, children, adults and the elderly. The Lampegiet also offers several packages, including a pancake package. After several children's shows young visitors can continue to eat pancakes.  A beautiful, central location with a classic look will help you to receive your guests with pride. You have the possibility to rent the whole theater or just a part, everything is negotiable.
Check out this link: www.lampegiet.nl
Aan alle bezoekers die vanavond naar Nederpop All-Stars gaan: blijf gerust nog even na de voorstelling, de band van Nederpop All-Stars treden na afloop namelijk nog live op in de foyer!

Scala - Scapino | Programma | Theater De Lampegiet Heb je al kaarten voor Scapino aanstaande dinsdag? Scala, het vervolg op baroksensatie Pearl, is een prachtige en theatrale dansvoorstelling op hoog niveau. Voor de echte dansliefhebber een prachtige en indrukwekkende voorstelling die je niet wil missen!

OMNIA geannuleerd | Nieuws | Theater De Lampegiet Wegens een griep onder de bandleden is de voorstelling van vanavond geannuleerd!
Alternatief Graag attenderen we u op een ander alternatief. Op woensdag 14 maart treedt OMNIA op in Theater DE KOM in Nieuwegein. Voor meer informatie verwijzen wij u ...

Lokale Omroep Veenendaal Maandag 19 maart LIVE vanuit ons theater!
Nog een maand tot de gemeenteraadsverkiezingen 2018. Onze radio-uitzending en verkiezingsmanifestatie op 19 maart a.s. in de foyer van Theater De Lampegiet krijgt steeds meer vorm. Alle politieke partijen doen mee en de ...

Introdans Hier vast een klein voorproefje van Introdans met 5★★★★★, vrijdag 18 mei bij ons in het theater!
ONTMOET DE STERREN VAN 5★★★★★

Wat zijn we trots op onze sterren. In een korte film van Inge Theunissen stellen wij de dansers ...

28 Feb >>> mis deze kans niet, boek snel je tickets! Laat je betoveren door Omnia's Celtic World. Een passievolle avond met virtuoze muzikanten die je meenemen naar vroege Europese en Keltische volkstradities. Deze theatergroep met miljoenen fans over de hele wereld doet tijdens hun Europese tour ook Veenendaal aan.

Showponies Maandag mochten wij een kijkje nemen bij de sneak preview van Showponies, de revue van Alex Klaasen.
Door middel van verschillende hilarische typetjes lieten Alex Klaasen en de andere Showponies een mooi voorproefje zien van de show.
Zang, dans, humor ...

Kijktip: Jinek vanavond om 22:55! Alex Klaasen is daar te gast om te vertellen over zijn voorstelling Showponies!

De mannen van Nederpop All-Stars hebben een nummer uitgebracht!

'Nog ééntje (de laatste)' is nu te beluisteren via Spotify.

Nederpop All-Stars is vrijdag 2 maart te zien in De Lampegiet.
Theater De Lampegiet shared a link.

Aangenaam - Nick & Simon | Programma | Theater De Lampegiet Vorige week waren Nick & Simon beiden geveld door de griep. Gelukkig zijn de heren uit Volendam nu weer beter en kan het concert van morgen in De Basiliek gewoon doorgaan!
Aangenaam - Nick & Simon. Nederlands' bekendste duo in De Basiliek

@KMKoldenhof Hartelijk dank voor je stem en het mooie compliment!

De voorbereidingen voor onze #dinnershow vanavond zijn in volle gang!

Per september zijn wij op zoek naar een gemotiveerde, slimme en theaterminded marketingstagiair! Meer informatie: https://t.co/gvYvSWvAyy
Theater De Lampegiet
Pros
Nice theater with good acoustics and friendly atmosphere.