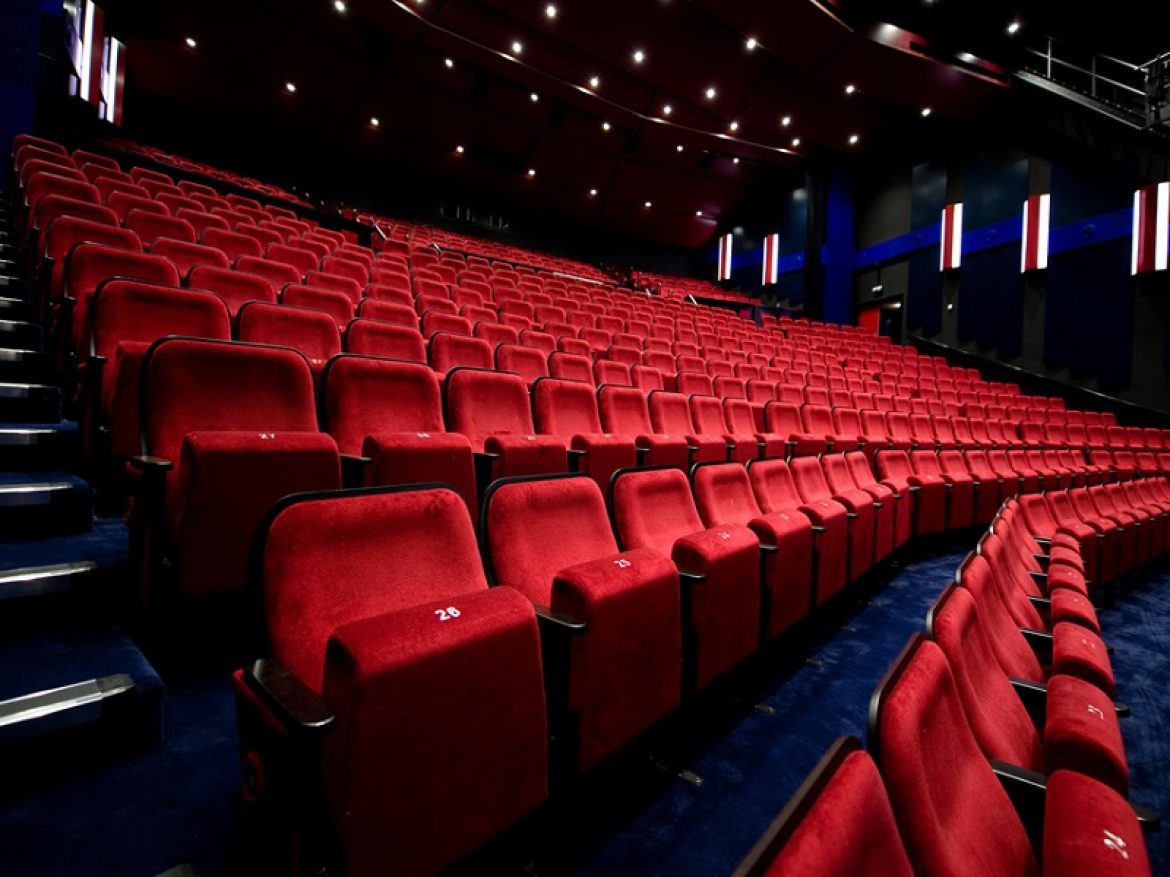 Theater De Lampegiet
The theater Lampegiet is a medium-sized theater in Veenendaal in the Dutch province of Utrecht. Located in the center of the country, it is the perfect location for a night out or for the organization of an event. The theater is located in the church district, next to the center of Veenendaal with many shops and several restaurants and eateries. So it is perfect to combine an evening or afternoon of shopping with a theater day, a delicious dinner before or a tasty drink in the city afterwards. The theater was opened on February 26, 1988. The theater has a hall that can accommodate up to 558 people, a lobby and a restaurant. In the first years the theater was primarily a cultural meeting and worked well as a movie theater. Theatre Lampegiet is a theater, where you can just relax from everyday life. You can enjoy a wide variety of performances. Cabaret, musicals and concerts, for everyone's tastes. In advance, you can dine before the show in foyer of the theater. At selected performances, enjoy a range of delicious dishes prior to the performance.
After an extensive renovation, the theater is adapted to today's demands and takes an important regional cultural function. The Lampegiet theater is a venue, where you can feel at home and can escape everyday life. Everyone is welcome. The theater Lampegiet in Veenendaal is a stage for various and diverse performances. Amateiur and experienced talents perform in many different genres on the stage of Theatre Lampegiet. Unique to the Theatre Lampegiet is the opportunity to dine in the foyer of the theater.The Theatre program The Lampegiet is known for its diversity. For each target there is something to experience, from family shows to classical performances, from opera to cabaret and from pop concerts to theater. The theater Lampegiet also can be rented for company parties, reception, conference and more. The theater Lampegiet is also a perfectl venue for corporate events, conferences, presentations and meetings. The theater Lampegiet Veenendaal is suitable for a business event and children's party. This activity is suitable for the whole family, children, adults and the elderly. The Lampegiet also offers several packages, including a pancake package. After several children's shows young visitors can continue to eat pancakes.  A beautiful, central location with a classic look will help you to receive your guests with pride. You have the possibility to rent the whole theater or just a part, everything is negotiable.
Check out this link: www.lampegiet.nl
Like, deel & win 2 kaarten voor de The Who's Tommy voor vrijdag 29 september in ons theater! Meer informatie? http://bit.ly/2yvPZ43

Vrijdag 29 september: legendarische rock-opera Tommy van The Who's in ons theater. Gebracht door The Classic Rock Show inclusief hits als Pinball Wizard, See Me, Feel Me an I'm Free! Tickets & info ---> http://bit.ly/2xjVi90

Koop vóór 9 oktober je kaartje voor A Brand New Day voor Jeans. Onder alle kaartkopers verloten wij 3x2 gratis VIPupgrades! Meer informatie --> http://bit.ly/2hm4Dmz

Heb je onze vacature al gespot? Wij zoeken een management assistent voor 30 uur per week! De volledige vacature vind je hier: http://bit.ly/2fCspe7

Ken je de ideale kandidaat? Tag hem of haar!

Tim Akkerman - Spectrum, 20-9-2017 Tim Akkerman trapte gisteren de reeks theatervoorstellingen in Spectrum af. Een heerlijke, intieme en muzikale avond met een duidelijk genietend publiek en een artiest helemaal in zijn element.

Binnenkort ook in Spectrum:

- Jochen Otten (Sluipschutters)
- Herman in een ...

Bestel kaarten voor Tineke Schouten nu het nog kan! Vrijdag 22 & zaterdag 23 september staat ze in ons theater met haar show T-Splitsing.

Tickets & info: http://bit.ly/2f7BniR

Theater De Lampegiet Wij zoeken een management assistent! Wil je werken in een organisatie met meer dan 150 evenementen per jaar? Ben je MBO geschoold, heb je ervaring in een soortgelijke functie en vijf dagen per week beschikbaar?

Lees dan verder en solliciteer. ...

De Musicaldatabase De bloedbarbier van Fleet Street is terug in de Nederlandse theaters. Een mooie gelegenheid om Sweeney Todd onder de loep te nemen. Hoe houdt schrijver en componist Stephen Sondheim je op het puntje van je stoel?

Lees het hieronder en ...

AOT Events Veens Comedy Festival, op 22 oktober in ons héle theater! Dat wordt een feestje nieuwe talenten, oude bekenden en natuurlijk onze enige, eigen WESTSAID!

Said El Hassnaoui
Theater De Lampegiet shared AOT Events's photo.

Hartelijk dank voor de onvergetelijke avond dankzij jullie gewonnen kaarten. Vamos is één heerlijke musical. Ontzettend genoten.
Kom zeker nog eens terug voor een gezellige avond.

De eerste voorstelling van seizoen 17/18 zit er op! Cast en crew van Vamos: jullie waren fantastisch!

Theater De Lampegiet René van Kooten, Vera Mann en Marjolein Teepen: je kan ze allemaal zien in Sweeney Todd aanstaande woensdag!
Giftige cocktails en zoete broodjes, zinderende passie en slaande herrie, jong geluk en oud zeer; een borrelavond om nooit te vergeten...

Timeline Photos Danique en Ramon van het jongerenpanel zijn bij de generale van Vamos! De musical is helemaal goedgekeurd voor iedereen onder de 25 jaar (en ook ouder natuurlijk 😉) #checkonzelastminuteprijs #onderde25jaarvoormaareentientje

Sweeney Todd (try out) Sweeney Todd is dé 5-sterren musical van het moment met een supercast met onder andere René van Kooten, Vera Mann, Marjolein Teepen en Roberto de Groot!

Sweeney Todd: (niet) je favoriete barbier

Sweeney Todd is een theatrale traktatie waarbij horror ...

Timeline Photos Het is 20:20 geweest, de Pecha Kucha Night Veenendaal is begonnen. 11 sprekers met een inspirerend verhaal en ruim 100 toeschouwers in onze foyer, wat een mooie verbindingen komen hier vanavond tot stand!

Blues Brothers - Approved Deze show heeft het allemaal; de grote hits, de vette muziek, de fantastische band, de Bluettes, de soul, de rhythm 'n blues, de gevoelige ballades en de danspassen en fratsen van de twee broers. They're back… and on a mission!

...

PechaKucha Night Veenendaal Wees welkom op de 6e editie van PechaKuchanight!
Nog een keer dan; morgen start de 6de editie van Pechakuchanight Veenendaal in Theater De Lampegiet. Dit is wat u te wachten staat. Bestel snel je kaartjes wat aan de deur zijn ...

@KMKoldenhof Hartelijk dank voor je stem en het mooie compliment!

De voorbereidingen voor onze #dinnershow vanavond zijn in volle gang!

Per september zijn wij op zoek naar een gemotiveerde, slimme en theaterminded marketingstagiair! Meer informatie: https://t.co/gvYvSWvAyy
Theater De Lampegiet
Pros
Nice theater with good acoustics and friendly atmosphere.