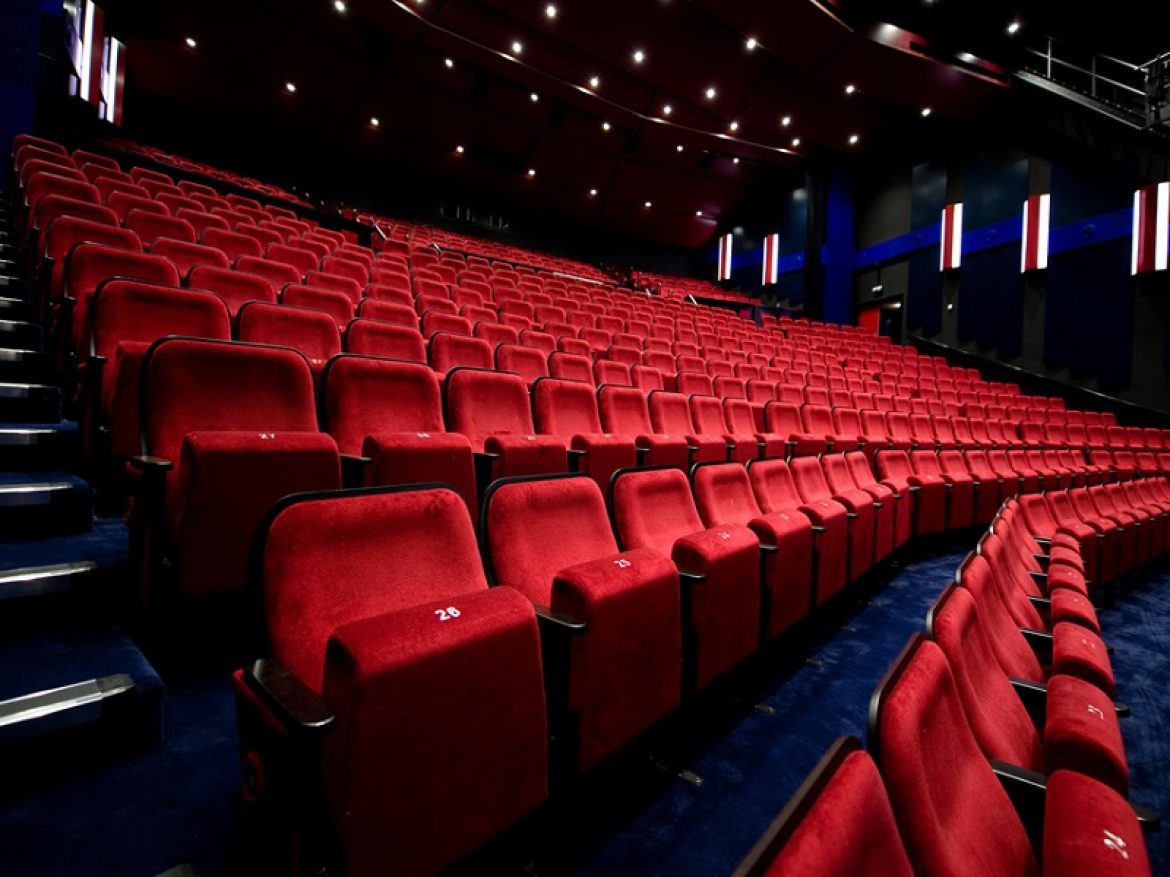 Theater De Lampegiet
The theater Lampegiet is a medium-sized theater in Veenendaal in the Dutch province of Utrecht. Located in the center of the country, it is the perfect location for a night out or for the organization of an event. The theater is located in the church district, next to the center of Veenendaal with many shops and several restaurants and eateries. So it is perfect to combine an evening or afternoon of shopping with a theater day, a delicious dinner before or a tasty drink in the city afterwards. The theater was opened on February 26, 1988. The theater has a hall that can accommodate up to 558 people, a lobby and a restaurant. In the first years the theater was primarily a cultural meeting and worked well as a movie theater. Theatre Lampegiet is a theater, where you can just relax from everyday life. You can enjoy a wide variety of performances. Cabaret, musicals and concerts, for everyone's tastes. In advance, you can dine before the show in foyer of the theater. At selected performances, enjoy a range of delicious dishes prior to the performance.
After an extensive renovation, the theater is adapted to today's demands and takes an important regional cultural function. The Lampegiet theater is a venue, where you can feel at home and can escape everyday life. Everyone is welcome. The theater Lampegiet in Veenendaal is a stage for various and diverse performances. Amateiur and experienced talents perform in many different genres on the stage of Theatre Lampegiet. Unique to the Theatre Lampegiet is the opportunity to dine in the foyer of the theater.The Theatre program The Lampegiet is known for its diversity. For each target there is something to experience, from family shows to classical performances, from opera to cabaret and from pop concerts to theater. The theater Lampegiet also can be rented for company parties, reception, conference and more. The theater Lampegiet is also a perfectl venue for corporate events, conferences, presentations and meetings. The theater Lampegiet Veenendaal is suitable for a business event and children's party. This activity is suitable for the whole family, children, adults and the elderly. The Lampegiet also offers several packages, including a pancake package. After several children's shows young visitors can continue to eat pancakes.  A beautiful, central location with a classic look will help you to receive your guests with pride. You have the possibility to rent the whole theater or just a part, everything is negotiable.
Check out this link: www.lampegiet.nl
Niet alleen de band van QUEEN The Music was fenomenaal vanavond, maar ook dankzij ons fantastische publiek is dit een avond om nooit meer te vergeten!

Remy van Kesteren - Garden And Walls Harpist Remy van Kesteren gaat op donderdag 28 maart op ontdekkingstocht naar andere genres. Harp gecombineerd met pop, jazz, wereldmuziek en meer! Een meeslepende theatershow vol onverwachte muziekelementen en prachtige visuals.

Remy van Kesteren | RELEAVE | Donderdag 28 maart ...

Fijne cabaretvoorstellingen deze weken in @DeLampegiet. Vanavond Peter Pannekoek en op donderdag 4 april de nieuwe show van Peter Heerschop. Hij heeft zichzelf benoemd tot 'minister van Enthousiasme' en geeft speeches, blundert, danst en zingt. Info: https://t.co/y3Vz2wl97p https://t.co/OBHTPuNOK0

@jalicons Goedenavond. Naar verwachting is de voorstelling rond 21:30 uur afgelopen. Het loopt ook wel eens iets uit. Prettige voorstelling gewenst alvast!

Sterrenregen voor De Partizanen! Dit gouden cabaret duo zie je op woensdag 10 april in ons theater.

De Partizanen | het leven an sich | woensdag 10 april | boek hier: http://bit.ly/2TSkmPV

Zo, dát is snel gegaan! Wil je nog met je (klein-)kind naar de toneelvoorstelling 'De Kleine Zeemeermin' met Sita? Verwacht een kleurrijke onderwaterwereld in dit spetterende sprookje. Met Sprookjesverkleedwedstrijd! @DeLampegiet Nu de laatste tickets: https://t.co/t6dwSS1QHK https://t.co/09Ezd1ng3p

VANAVOND @DeLampegiet
Vergeet het boek, vergeet de musical, beleef de levensechte toneelbewerking van Wolker's Turks Fruit. Intens & dichtbij. Tickets beschikbaar. https://t.co/SdQUeNsLB8

Vorig jaar tot de laatste stoel uitverkocht: dit seizoen zijn ze weer terug! De heren van The Bootleg Sixties brengen een spectaculaire show met alle legendarische songs uit de sixties. Bestel snel de laatste kaarten!

Bootleg Sixties | Dinsdag 26 ...

Mooie recensies voor @peterheerschop! AD: 'heerlijke anekdotes', 'hilarische interactie met de zaal'. Theaterkrant: 'Je kunt het aan Heerschop wel overlaten om een avondje (...) te vullen, want lekker lullen kan hij als de beste.' In @DeLampegiet op donderdag 4 april!

De Veense WijkJury was gisteravond bij 'Le Bal - Jakop Ahlbom Company' en ontmoette de cast na afloop. Hun reacties op deze try-out:

Silvia: "Heb ontzettend genoten. Dank je wel Jakop en een ieder die in, om en aan 'Le ...

De Veense WijkJury genoot van de voorstelling en ontmoeting @JakopAhlbom. Jurylid Silvia: "Heb ontzettend genoten dank je wel Jakop en een ieder die in, om en aan 'Le Bal' meewerkte. 100 jaar genoten, met een vleugje romantiek, drama, humor en ...

Turks Fruit Turks Fruit: prachtig toneelstuk over de heftige liefde tussen beeldhouwer Erik en lifster Olga . Dit ultieme liefdesverhaal krijgt prachtige recensies. Ervaar het zelf op woensdag 20 maart.

Turks Fruit | woensdag 20 maart | tickets en info: https://bit.ly/2TVdnWs

Muziek en avontuur gaan prima samen: @remyvankesteren experimenteert met zijn harp. In de theatershow RELEAVE gaat hij op zoek naar andere genres zoals pop, jazz en wereldmuziek. Beleef het op donderdag 28 maart in @DeLampegiet Tickets: https://t.co/9DjuvA1cKc

Turks Fruit: prachtig toneelstuk over de heftige liefde tussen beeldhouwer Erik en lifster Olga. Dit ultieme liefdesverhaal kreeg prachtige recensies. Ervaar het zelf! Woensdag 20 maart in @DeLampegiet https://t.co/IjrZrTHLk4
Theater De Lampegiet
Pros
Nice theater with good acoustics and friendly atmosphere.