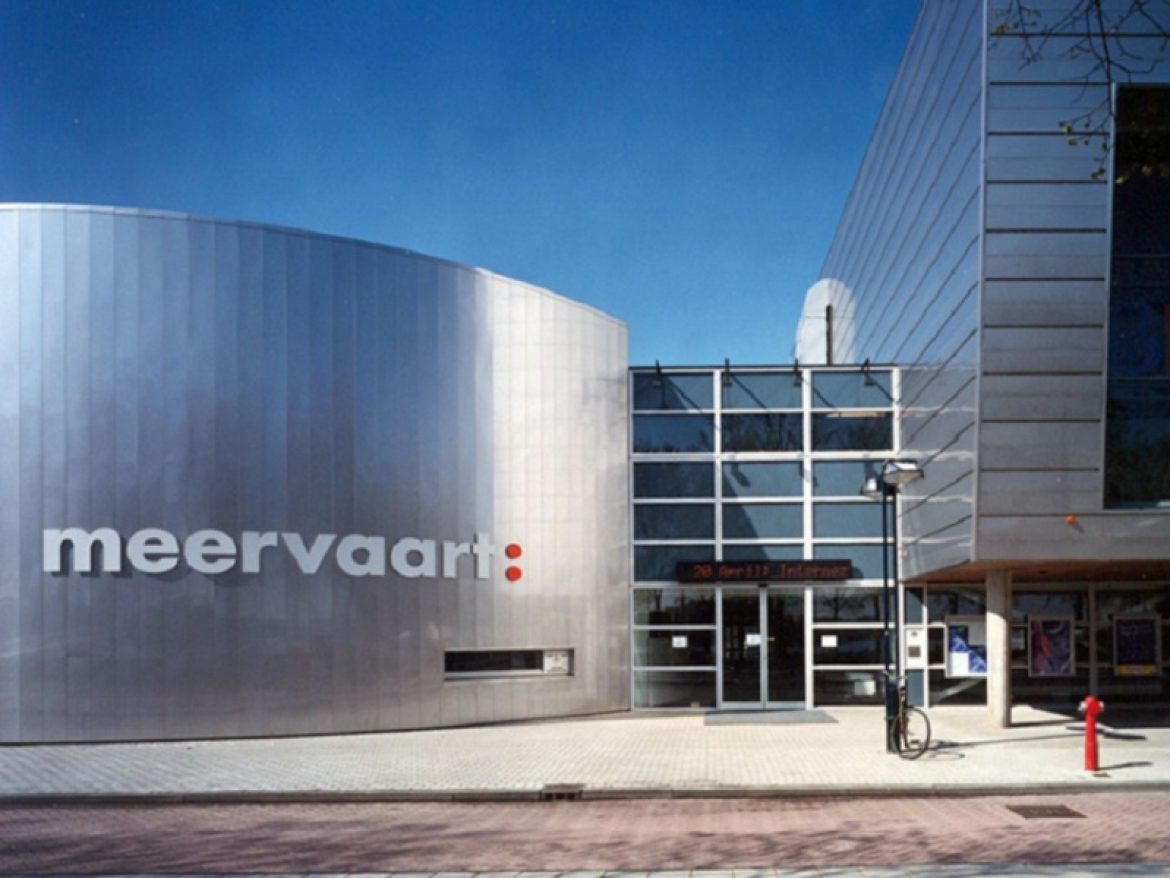 Theater de Meervaart
The Meervaart is a metropolitan theater and convention center located in the heart of Amsterdam. It can accommodate up to 1100 people and it produces about 280 performances a year. Theater considers performing as an important value in personal life and in society. Theater offers a variety of perspectives and shows in which anyone can relate to the world around them. It enriches the intellectual experience because besides highlighting the actual reality there is space for dreams, fears, desires and imagination. As a cultural institution, it actively contributes to the development of the cultural ambitions of people. With a first-class theater and great conference facilities, Amsterdam's multi-purpose Meervaart is the perfect example of how to mix business and pleasure.
In 1966, the first plans were already made for the construction of a leisure center in the new area of ​​Osdorp. The center was founded in 1977 and it is named after the street More Vaart on which it is located. Initially, it was largely kept running by volunteers. In 1981 the management was transferred to the district Osdorp. In 1999, the Meervaart was completely rebuilt. The theater now has a large hall with 800 seats (the red room) and a smaller hall with 250 seats (the blue room), both of which can be used both for performances and conferences. There are also some conference rooms. The theater program consists of about 300 performances per year: cabaret, music, theater, show, music, dance, youth and family shows. Every year about 150 conferences held in Meervaart. The Meervaart also provide activities for talented children and young people under the name Meervaart Studio. Children and young people from the neighborhood can follow year courses and workshops in their spare time. Its school give the opportunityfor children from four years old to participate in creative courses like dance playgroup, theater playgroup, street dance, classical ballet and music theater. The theater is located near the city center. The Meervaart is easy to reach by public transport and it has extensive parking facilities.
The theater program has the whole range of shows you would expect from an Amsterdam theater, from cabaret to dance and musical performances. As well as a plenty of language-no-problem performances taking place all year long. De Meervaart has become a frequent venue for top international stand-up comedy talents – significant names such as Kevin Bridges, Bill Bailey, Alan Davies and other. Dance and theater workshops are also organized regularly – particularly for young people.
For more information go here: www.meervaart.nl
Heel fijn dat we in deze tijd ,onder beperkende omstandigheden, aanbod kunnen presenteren en het publiek met een gerust hart naar het veilige theater komt.

#BANGEREBEL neemt je mee in de gedachten van Fadua El Akchaoui en haar blik op ...

Aankomende maandag is het Computer Security Day, waarin we wereldwijd stilstaan bij het beschermen van onze computers.

De kinderen op de foto maakten voor de eerste keer gebruik van een computer op het 'Computer Festival' in de #Meervaart (1984).

Wie ...

Onder de noemer 'De Droom' gaan we komende tijd in gesprek met buurtbewoners en/of bezoekers en deelnemers.

Wat betekent de #Meervaart en de omgeving voor jou?
Wat maakt Nieuw-West zo uniek? Wat is jouw droom voor de Meervaart en Nieuw-West?
...

Heeft een foto geplaatst @ Amsterdam, Netherlandshttps://www.instagram.com/p/CHzqblbFgIE/?igshid=ej4m6hukrcij

Vans Checkerboard Day is een wereldwijd initiatief dat is opgericht om creativiteit over de hele wereld te stimuleren.

Dit jaar stimuleren ze ons werk met en voor jongeren via Meervaart Studio. Dank voor deze mooie opsteker.

https://t.co/QUjYAhBI31

#meervaart https://t.co/mww1DiXfDO

@De_Zwijger Soumaya Bazi : de 24-jarige studente schrijft, is beginnend filmmaker/fotograaf en betrokken bij sociale projecten.
Op ons verzoek deelt ze haar toekomstvisie voor zichzelf en Amsterdam Nieuw-West. https://t.co/jkQGgM1yWv

Sinds anderhalf jaar volgt Soumaya Bazi workshops bij Meervaart Studio om zichzelf creatief verder te ontwikkelen. Wij vroegen haar naar haar toekomstvisie voor zichzelf en Amsterdam Nieuw-West.

Het volledige verhaal van Soumaya lees je op M-Talk:
https://t.co/jkQGgM1yWv

Sterkte aan het team van Nieuw Utrechts Toneel. Door corona moest al een voorstelling gestaakt worden en nu dit.... Maar hou je vast aan de phoenix, jullie komen weer op ons programma. https://t.co/iWqzxLZWOQ

Directeur Meervaart vandaag in het Parool:

"Kijk, de zorg van mensen over het gebied is ook mijn zorg. Ik ben óók een vriend van de Sloterplas (...) Ik heb er geen enkel belang bij om de Sloterplas te vernachelen "

...

Nieuwe verhalen en nieuwe perspectieven gezocht. En het gebeurt echt niet allemaal in de randstad. https://t.co/E6NU28artC

Het is het uitgelezen moment voor een veilig bezoek aan een kleiner theater bij jou in de buurt. Want er is nog van alles te zien. Hier een lijstje met theaters die nog wel open zijn nu 👉 https://t.co/SoFcJkkoDL Ga ...

Mooi om te zien hoe gemeente bij viering 750 jaar Amsterdam een prominente plek geeft aan nieuwe meervaart. Erkenning voor ons werk vanuit en voor Nieuw West. Wist je dat er wekelijks honderden kinderen en jongeren bij ons actief zijn ...

Zo geven wij gevolg aan de nieuwe maatregel. Rode zaal verplaatsen, Blauwe zaal gaat door waar kan en educatie/talentontwikkeling gaat door. Lees hier het overzicht: https://t.co/AeBFuK8Qlr #coronamaatregelen

In dit geval neemt de natuur het over: i.v.m. het Coronavirus is het Mocca-congres op 25-3 @meervaart afgelast. De andere events van de Maand van de Cultuureducatie gaan vooralsnog door. Als dat verandert dan laten we dat weten. Pas goed ...
Theater de Meervaart
Pros
All the newest techniques are applied to this theatre, which makes it an amazing experience.
Cons
Parking is fine, but it is a bit expensive.