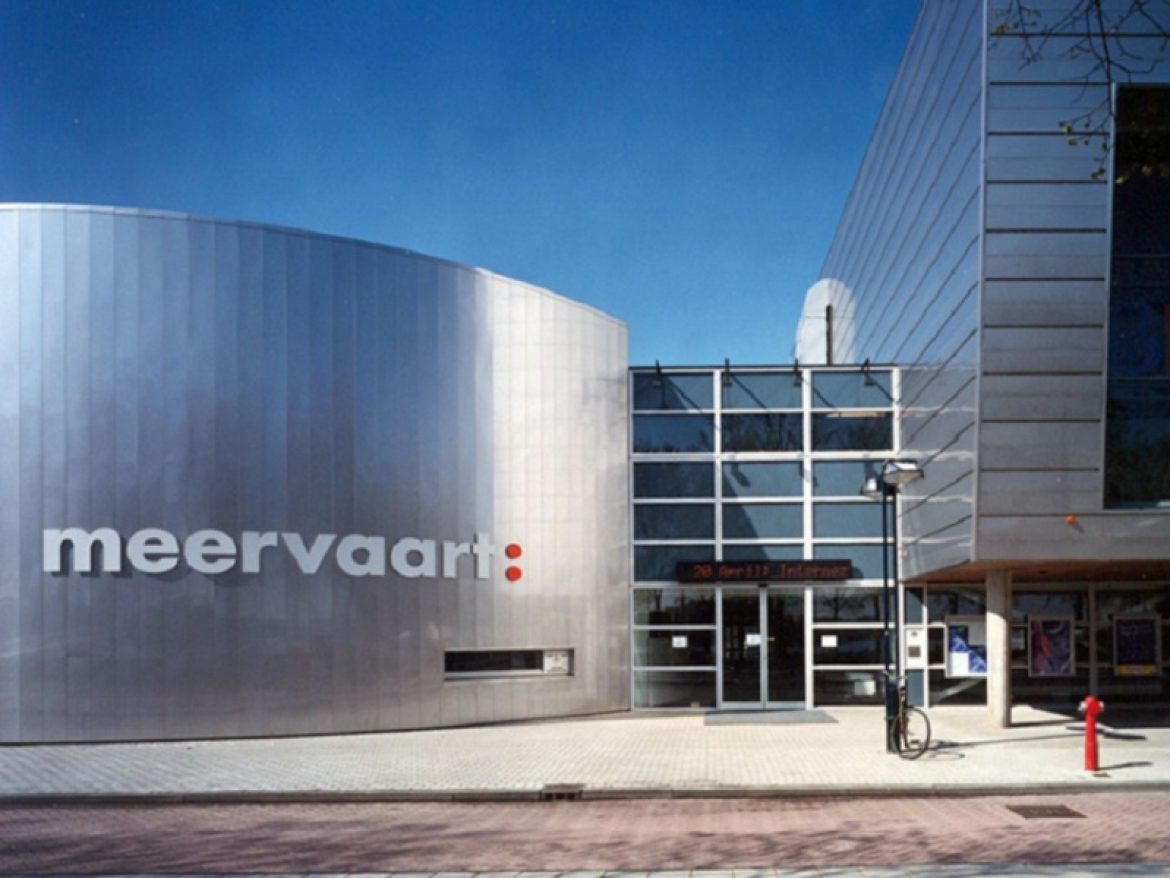 Theater de Meervaart
The Meervaart is a metropolitan theater and convention center located in the heart of Amsterdam. It can accommodate up to 1100 people and it produces about 280 performances a year. Theater considers performing as an important value in personal life and in society. Theater offers a variety of perspectives and shows in which anyone can relate to the world around them. It enriches the intellectual experience because besides highlighting the actual reality there is space for dreams, fears, desires and imagination. As a cultural institution, it actively contributes to the development of the cultural ambitions of people. With a first-class theater and great conference facilities, Amsterdam's multi-purpose Meervaart is the perfect example of how to mix business and pleasure.
In 1966, the first plans were already made for the construction of a leisure center in the new area of ​​Osdorp. The center was founded in 1977 and it is named after the street More Vaart on which it is located. Initially, it was largely kept running by volunteers. In 1981 the management was transferred to the district Osdorp. In 1999, the Meervaart was completely rebuilt. The theater now has a large hall with 800 seats (the red room) and a smaller hall with 250 seats (the blue room), both of which can be used both for performances and conferences. There are also some conference rooms. The theater program consists of about 300 performances per year: cabaret, music, theater, show, music, dance, youth and family shows. Every year about 150 conferences held in Meervaart. The Meervaart also provide activities for talented children and young people under the name Meervaart Studio. Children and young people from the neighborhood can follow year courses and workshops in their spare time. Its school give the opportunityfor children from four years old to participate in creative courses like dance playgroup, theater playgroup, street dance, classical ballet and music theater. The theater is located near the city center. The Meervaart is easy to reach by public transport and it has extensive parking facilities.
The theater program has the whole range of shows you would expect from an Amsterdam theater, from cabaret to dance and musical performances. As well as a plenty of language-no-problem performances taking place all year long. De Meervaart has become a frequent venue for top international stand-up comedy talents – significant names such as Kevin Bridges, Bill Bailey, Alan Davies and other. Dance and theater workshops are also organized regularly – particularly for young people.
For more information go here: www.meervaart.nl
In dit geval neemt de natuur het over: i.v.m. het Coronavirus is het Mocca-congres op 25-3 @meervaart afgelast. De andere events van de Maand van de Cultuureducatie gaan vooralsnog door. Als dat verandert dan laten we dat weten. Pas goed ...

Het Young Amsterdam Award Gala is begonnen. Een volle rode zaal met Amsterdamse jongeren die geëerd worden omdat ze iets https://t.co/Z1UMGiLPEg

Za. 22 februari - De try out van Jihad van liefde, het stuk gebaseerd op het verhaal van Mohamed El Bachiri. @meervaart brengt i.s.m. George & Eran Producties en het Amsterdams Andalusisch Orkest dit belangwekkende boek op het toneel.

Tickets ...
Theater de Meervaart
Pros
All the newest techniques are applied to this theatre, which makes it an amazing experience.
Cons
Parking is fine, but it is a bit expensive.