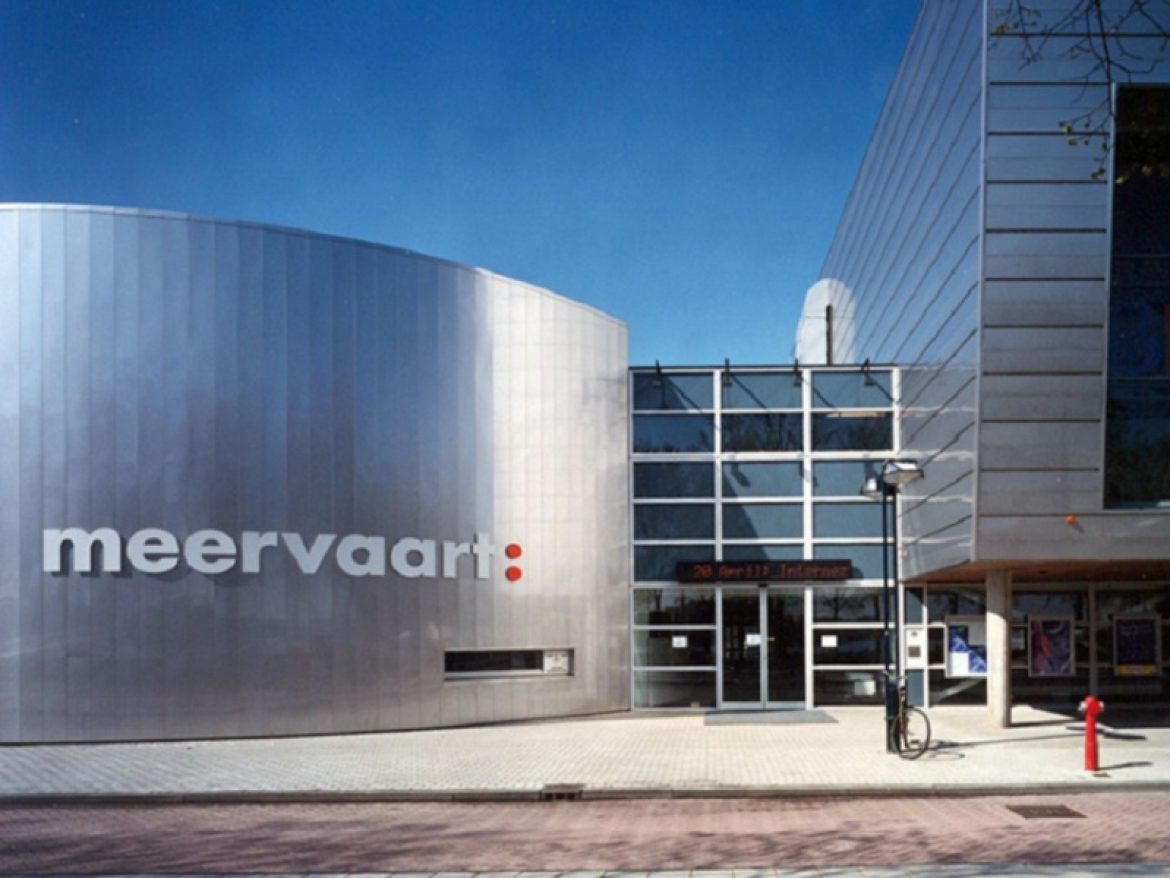 Theater de Meervaart
The Meervaart is a metropolitan theater and convention center located in the heart of Amsterdam. It can accommodate up to 1100 people and it produces about 280 performances a year. Theater considers performing as an important value in personal life and in society. Theater offers a variety of perspectives and shows in which anyone can relate to the world around them. It enriches the intellectual experience because besides highlighting the actual reality there is space for dreams, fears, desires and imagination. As a cultural institution, it actively contributes to the development of the cultural ambitions of people. With a first-class theater and great conference facilities, Amsterdam's multi-purpose Meervaart is the perfect example of how to mix business and pleasure.
In 1966, the first plans were already made for the construction of a leisure center in the new area of ​​Osdorp. The center was founded in 1977 and it is named after the street More Vaart on which it is located. Initially, it was largely kept running by volunteers. In 1981 the management was transferred to the district Osdorp. In 1999, the Meervaart was completely rebuilt. The theater now has a large hall with 800 seats (the red room) and a smaller hall with 250 seats (the blue room), both of which can be used both for performances and conferences. There are also some conference rooms. The theater program consists of about 300 performances per year: cabaret, music, theater, show, music, dance, youth and family shows. Every year about 150 conferences held in Meervaart. The Meervaart also provide activities for talented children and young people under the name Meervaart Studio. Children and young people from the neighborhood can follow year courses and workshops in their spare time. Its school give the opportunityfor children from four years old to participate in creative courses like dance playgroup, theater playgroup, street dance, classical ballet and music theater. The theater is located near the city center. The Meervaart is easy to reach by public transport and it has extensive parking facilities.
The theater program has the whole range of shows you would expect from an Amsterdam theater, from cabaret to dance and musical performances. As well as a plenty of language-no-problem performances taking place all year long. De Meervaart has become a frequent venue for top international stand-up comedy talents – significant names such as Kevin Bridges, Bill Bailey, Alan Davies and other. Dance and theater workshops are also organized regularly – particularly for young people.
For more information go here: www.meervaart.nl
Het mooiste toneel dat je dit seizoen gaat voelen WAUW! Wat een mooie woorden in Het Parool over de Meervaart, de voorstelling van Nasrdin Dchar en onze directeur Yassine!

Deze complimenten steken we in onze zak!
#schouderklopje

Komend seizoen komt Nasrdin met zijn voorstelling 'JA' nog een keer bij ...

TicketSwap: Veilig e-tickets kopen en verkopen Kaartjes voor vanavond 20.30 voor de voorstelling van Nasrdin Dchar in de Meervaart over! Geraakt worden en plezier gegarandeerd!


Op TicketSwap koop en verkoop je veilig tickets. De prijzen zijn altijd eerlijk, maximaal 20% boven de originele verkoopprijs.

@meervaart @Nasrdin_Dchar Veel dank voor deze geweldige avond: eerst de prachtige en indrukwekkende voorstelling Ja! van @Nasrdin_Dchar en daarna de Iftar, met leuke tafelgenoten, live muziek (!) en heerlijk eten.

BvR Flamenco Big Band ft. Irene Alvarez (dance) teaser De Flamenco Big Band won de 'MeerJazz International Big Band Competition 2014' en de 'Keep an Eye on Jazz Award in 2015'. Het debuutalbum Jaleo Holandés ontving lovende recensies en werd onder andere gepresenteerd tijdens de Flamenco Biënnale, het North ...

's cover photo De kaartverkoop voor het nieuwe seizoen is gestart!
Meervaart updated their cover photo.

Timeline Photos We zijn online met onze nieuwe website!! En heel benieuwd naar jullie mening! 😱❤

Er komt binnen nu en enkele weken nog meer nieuws aan en morgen start de kaartverkoop voor het nieuwe seizoen. Dus, stay tuned 😉

www.meervaart.nl

#rebranding ...

De Waanzinnige Boomhut van 13 Verdiepingen Meneer Monster komt weer naar de Meervaart!

Andy (schrijver) en Terry (tekenaar) zijn gevraagd om een theaterstuk over hun 'Waanzinnige Boomhut van 13 verdiepingen' te maken.

Dat is nog niet zo makkelijk, want waar haal je nou zo snel vliegende ...

Tevazu en het Amsterdams Andalusisch Orkest slaan de handen ineen en presenteren 'Spiritual Crossroads'. Samen maken de musici een voyage van het hof van de Ottomaanse sultan naar het mystieke Alhambra van Granada.

Dit muzikale programma is rijk aan eeuwenoude ...

This Saturday I organize the 5th edition of Superball in Paradiso. It's the biggest drag battle of Europe. We as organization (Franz Zehenpfenning, Lorenzo Borella, Maayan Ben Gal & me) are very proud to tell you we are sold out!! ...
Theater de Meervaart
Pros
All the newest techniques are applied to this theatre, which makes it an amazing experience.
Cons
Parking is fine, but it is a bit expensive.