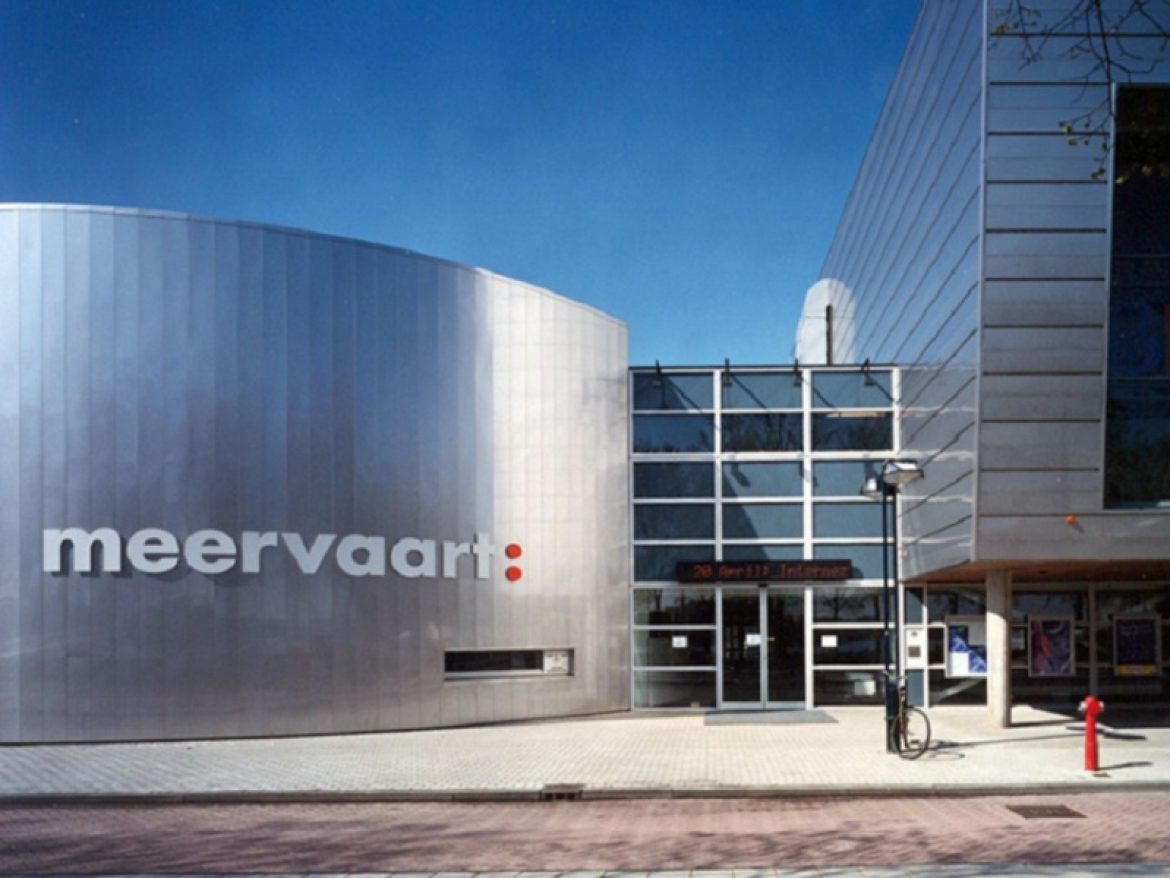 Theater de Meervaart
The Meervaart is a metropolitan theater and convention center located in the heart of Amsterdam. It can accommodate up to 1100 people and it produces about 280 performances a year. Theater considers performing as an important value in personal life and in society. Theater offers a variety of perspectives and shows in which anyone can relate to the world around them. It enriches the intellectual experience because besides highlighting the actual reality there is space for dreams, fears, desires and imagination. As a cultural institution, it actively contributes to the development of the cultural ambitions of people. With a first-class theater and great conference facilities, Amsterdam's multi-purpose Meervaart is the perfect example of how to mix business and pleasure.
In 1966, the first plans were already made for the construction of a leisure center in the new area of ​​Osdorp. The center was founded in 1977 and it is named after the street More Vaart on which it is located. Initially, it was largely kept running by volunteers. In 1981 the management was transferred to the district Osdorp. In 1999, the Meervaart was completely rebuilt. The theater now has a large hall with 800 seats (the red room) and a smaller hall with 250 seats (the blue room), both of which can be used both for performances and conferences. There are also some conference rooms. The theater program consists of about 300 performances per year: cabaret, music, theater, show, music, dance, youth and family shows. Every year about 150 conferences held in Meervaart. The Meervaart also provide activities for talented children and young people under the name Meervaart Studio. Children and young people from the neighborhood can follow year courses and workshops in their spare time. Its school give the opportunityfor children from four years old to participate in creative courses like dance playgroup, theater playgroup, street dance, classical ballet and music theater. The theater is located near the city center. The Meervaart is easy to reach by public transport and it has extensive parking facilities.
The theater program has the whole range of shows you would expect from an Amsterdam theater, from cabaret to dance and musical performances. As well as a plenty of language-no-problem performances taking place all year long. De Meervaart has become a frequent venue for top international stand-up comedy talents – significant names such as Kevin Bridges, Bill Bailey, Alan Davies and other. Dance and theater workshops are also organized regularly – particularly for young people.
For more information go here: www.meervaart.nl
@fennaulichki en @touriameliani openden hét nieuwe culturele centrum in #020west. MAQAM. Een initiatief van inwoners en @meervaart, het Amsterdams Andalusisch Orkest en @foam. Ondersteund door het stadsdeel. Een 230 jaar oude deur uit de stad Larache (Marokko) was het symbool. ...

Zonder casuïstiek te noemen moet ik kwijt dat we ook deze week weer op #IC hartverscheurend leed van ongevaccineerde #COVID slachtoffers hebben gezien. Mensen, laat je alsjeblieft vaccineren voor jezelf, voor ons, voor je medemens 😢 https://t.co/oz5aSGBU9l

Recently the Amsterdam Andalusian Orchestra presented their 2nd photobook about their project Facets of Tangier in @meervaart. We also talked to many participating artists that evening and listened to music by the AAO of course. Missed it? Look back via: ...

Save the Date 1 Sept. in @meervaart: Facets of Tangier, the final presentation of a visual study by the Amsterdam Andalusian Orchestra into the rapid developments in this Moroccan city in relation to the culture and identity of its residents. ...

Tweede x binnen een week weer naar de @Meervaart. Vandaag de Finalistentour 2020. Erg gelachen van m.n. @LisaOstermann en Thjum Arts. De grote zaal weer wat voller. Vorige week zaten we nog op het podium!! Was ook top met @kardol_martijn, ...

Vandaag alweer de laatste presentatiedag in de #Meervaart van alle activiteiten van MeervaartJong. Met nu ook de expositie van het Atelier. Geïnspireerd door kunstenaars maken de kindere vanaf 4 jaar eigen werk. Begeleid door kunstenaars Maud Verwenne en Ronald de ...

Dit weekend Ayoup in De Klapstoel van @parool. Mooi is de verwijzing naar de #Nouri Award die hij van #YoungAnsterdam kreeg in onze blauwe zaal. Goed dat we in de lockdown deze samenwerking tussen Meervaart en Young Amsterdam toch konden ...

Amsterdam Nieuw-West krijgt in 2025 een bioscoop met vijf (!) zalen, geëxploiteerd door @OxvilleC ("van arthouse tot commercieel"). Wordt onderdeel van nieuw cultuurcentrum Het Verhalenhuis. Samen met nieuwbouw vd @meervaart een belangrijke nieuwe hotspot.
https://t.co/Del2qM37nQ

Vandaag de hele dag weer een vol podium in blauwe en rode zaal met kinderen uit @NieuwWest. Het was een gek Corona-seizoen maar ze mogen nu eindelijk weer voor select gezelschap presenteren. Energie, lol en talent spat er van af. ...

Ja dit is het weekend waarin we weer publiek mogen ontvangen in de #Meervaart. En natuurlijk is het podium als eerste voor de kinderen en hun ouders @NieuwWest. Zij presenteren wat ze binnen alle beperkingen konden maken. Het is een ...

Zijn indrukwekkende verhaal en bovenmenselijke mentale kracht geven uitdrukking aan zijn liefde, verdriet en veerkracht. (4/4)

Jihad van Liefde vertelt het verhaal van een gewone man die getroffen wordt door het noodlot, maar in zijn intense verdriet, haat met liefde bestrijdt en kiest voor verzoening. Een man die menselijk blijft, terwijl hem iets onmenselijks is aangedaan. ...

#tip voor
vanavond (zaterdag 5 juni)
23:05 NPO3

De tv-adaptatie van de voorstelling Jihad van Liefde door #Meervaart en SenF Theaterpartners in samenwerking met George en Eran Producties en het Amsterdams Andalusisch Orkest.

(draadje 1/4) https://t.co/jFC1QAB0eb

Tekst en bewerking: Sarah Ringoet
Theaterregie: Eran Ben-Michaël


Gebaseerd op het boek 'Een jihad van liefde' van Mohamed El Bachiri, opgetekend door David Van Reybrouck uitgegeven door de Bezige Bij.

tv-regie : Johan Timmers
omroep : NTR

(2/4)
Theater de Meervaart
Pros
All the newest techniques are applied to this theatre, which makes it an amazing experience.
Cons
Parking is fine, but it is a bit expensive.