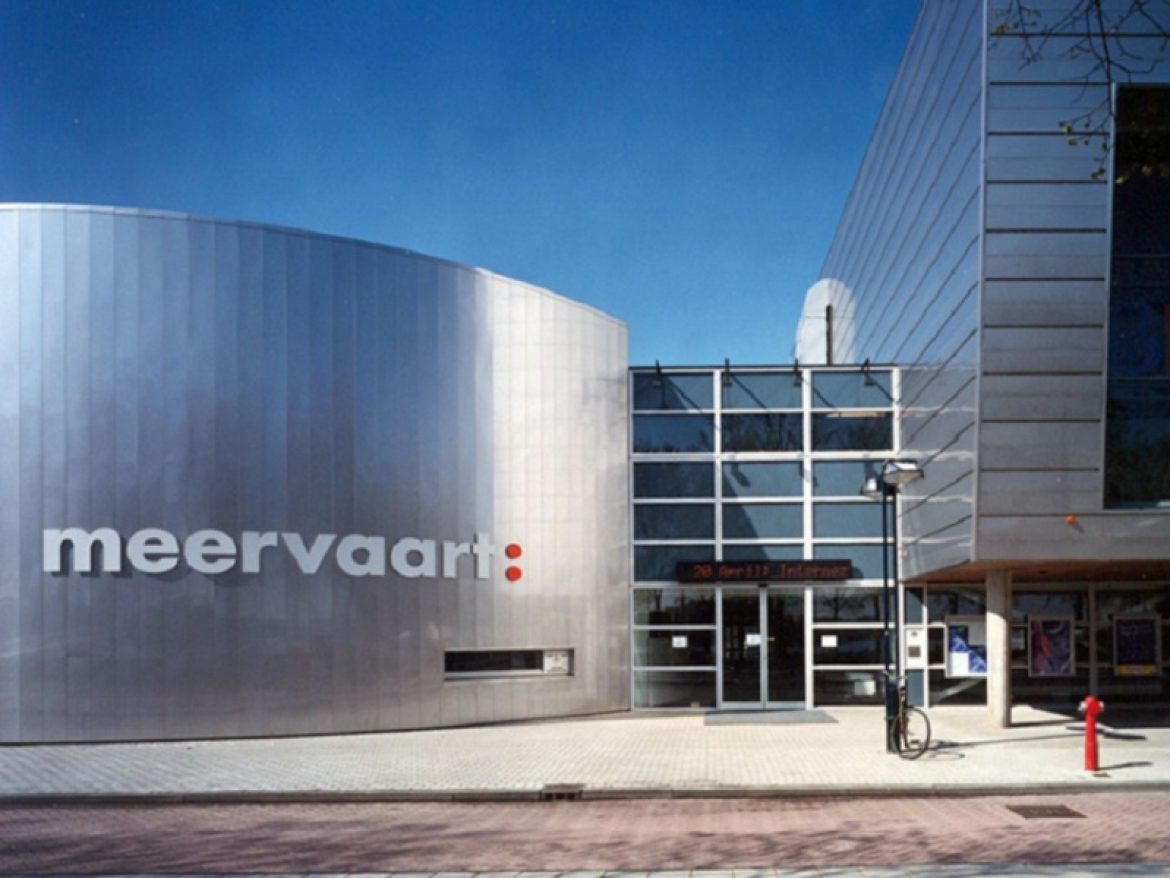 Theater de Meervaart
The Meervaart is a metropolitan theater and convention center located in the heart of Amsterdam. It can accommodate up to 1100 people and it produces about 280 performances a year. Theater considers performing as an important value in personal life and in society. Theater offers a variety of perspectives and shows in which anyone can relate to the world around them. It enriches the intellectual experience because besides highlighting the actual reality there is space for dreams, fears, desires and imagination. As a cultural institution, it actively contributes to the development of the cultural ambitions of people. With a first-class theater and great conference facilities, Amsterdam's multi-purpose Meervaart is the perfect example of how to mix business and pleasure.
In 1966, the first plans were already made for the construction of a leisure center in the new area of ​​Osdorp. The center was founded in 1977 and it is named after the street More Vaart on which it is located. Initially, it was largely kept running by volunteers. In 1981 the management was transferred to the district Osdorp. In 1999, the Meervaart was completely rebuilt. The theater now has a large hall with 800 seats (the red room) and a smaller hall with 250 seats (the blue room), both of which can be used both for performances and conferences. There are also some conference rooms. The theater program consists of about 300 performances per year: cabaret, music, theater, show, music, dance, youth and family shows. Every year about 150 conferences held in Meervaart. The Meervaart also provide activities for talented children and young people under the name Meervaart Studio. Children and young people from the neighborhood can follow year courses and workshops in their spare time. Its school give the opportunityfor children from four years old to participate in creative courses like dance playgroup, theater playgroup, street dance, classical ballet and music theater. The theater is located near the city center. The Meervaart is easy to reach by public transport and it has extensive parking facilities.
The theater program has the whole range of shows you would expect from an Amsterdam theater, from cabaret to dance and musical performances. As well as a plenty of language-no-problem performances taking place all year long. De Meervaart has become a frequent venue for top international stand-up comedy talents – significant names such as Kevin Bridges, Bill Bailey, Alan Davies and other. Dance and theater workshops are also organized regularly – particularly for young people.
For more information go here: www.meervaart.nl
Ik geniet nu bij @TaniaKross @meervaart en denk aan deze sportdag terug met veel Oranje succes China schaatsen EN bovenal de heren #handbal Oranje op EK maar heb zo'n medelijden met de #volleybal dames Nederland 🧡

@uitinAMS Beste @uitinAMS bedankt voor de aandacht. Maar deze voorstelling heeft al heel fijn ( met goede gesprekken en reacties) bij ons gespeeld. Voor deze week is dit ook een mooie tip: https://t.co/D03zKqHRMJ

Gefeliciteerd! We wensen jullie als verse moeders, met de vaders en jullie kinderen al het goeds en moois toe. https://t.co/JQVmn98rhh

Ik ben helemaal geen fan van Kerst en daarom juist (!) wilde @roueverveer een optreden van mij in zijn 5 uitverkochte Kerstshows. Samen met hem en zijn zoon en het @ZOGospelChoir werd het een spetterend mooi en grappig Kerstfeest om ...

Met @roueverveer bij @pauwnl om onze voorstelling "A Verry Funny Christmas" te promoten. 20, 21 en 22 dec 2019 in de @meervaart in Amsterdam. Er is weer een extra voorstelling bijgekomen. Koop snel je tickets voor de extra matinee op ...

Voor de kerstshow "A Very Funny Christmas"🎅🏾zijn er nu alleen nog kaarten voor de extra show op zondag 22 dec om 20.15u🎄Haal snel je kaarten via de website van @meervaart en kom genieten, meezingen en keihard lachen… https://t.co/0Y7RWHkZtE

HERRIE IN DE KEUKEN wordt nu al omarmd door van plezier gillende zalen. Nog één avond voordat de Harrie's neerstrijken in hun première theater @meervaart morgen en maandag. Vandaag naar @SpeeldoosBaarn Kijk op de speellijst https://t.co/z8Qspoa1X4

Als je vader gisteren overleden is, je toch het podium opstapt en na een kwartier moet toegeven dat het in je hoofd niet wil.... dan ben je een kanjer eerste klas! Zoals de hele zaal al zei:"Sterkte en gecondoleerd".
@meervaart ...

Hij was bij de opening van ons seizoen en morgen komt @jonvaneerd dan eindelijk met zijn nieuwe show. We kijken er naar uit. En wat mooi is: de (voor)première is er niet alleen voor gasten maar er zijn ook plekken ...

Vanavond onze DRIE ZUSTERS in @meervaart! Olja, Masja en Irina houden, dromend van Moskou, moedig stand in de provincie. Gelukkig zorgen de baron, de arts en de luitenant-kolonel voor de nodige afleiding. Verlangens… https://t.co/vhOH0vRLmJ
Theater de Meervaart
Pros
All the newest techniques are applied to this theatre, which makes it an amazing experience.
Cons
Parking is fine, but it is a bit expensive.