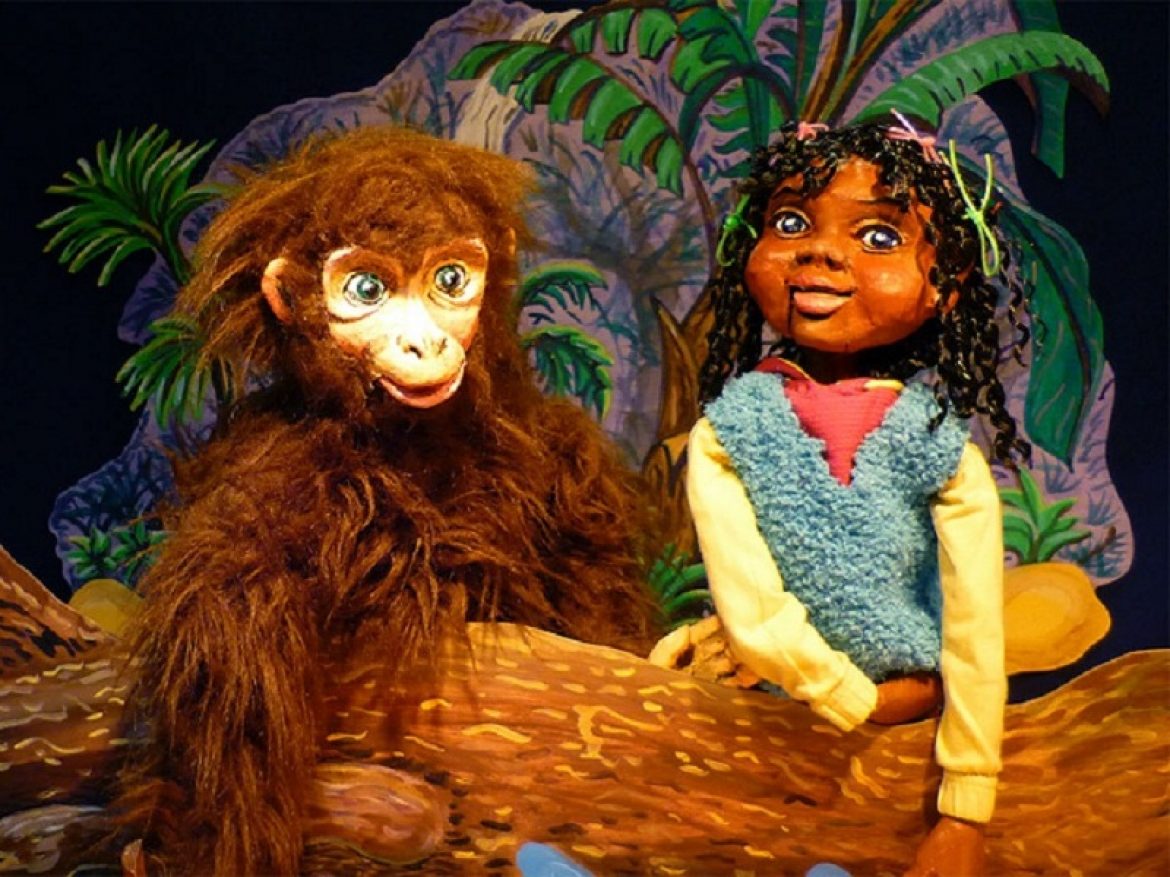 Amsterdams Marionetten Theater
The Amsterdam Marionetten Theatre is an intimate, cozy theater located in the city center, near the Nieuwmarkt. The Amsterdam Marionette Theatre presents a unique form of musical theater for young and old: the classic puppet theater. Wooden actors in costumes of silk and velvet present opera and music of famous composers. Five puppeteers bring puppets to life, running this delightful action.
This theater was founded by Hendrik Bonneur and Frederieke Cannegieter. Under their leadership, the Amsterdam Marionette Theatre presented its performances in concert halls, opera houses, churches and castles of Avignon, Moscow, Milan and other European cities. On foreign tours wooden artists performing with the sound of leased musical instruments or with recording which they brought with them. Their perfomance is intended for 800 people. Almost every performance in the program of the Amsterdam Marionette Theatre is performed in several languages. In Amsterdam, in their theater team does not perform well-known operas, and choose only those works in which the poetic facilities of puppets are able put they best foot forward. The Amsterdam Marionette Theatre emotion, humor and poetry go hand in hand. Examples of the repertoire are Bastien & Bastienne, Mozart idyllic pastorale, and The Castle in the Air (Le 66!) And various naive one-act plays of Offenbach.
The European tradition of classical marionette theater
Music is the language of puppets. This was already in the 18th century when Joseph Haydn wrote special puppet operas for the court theater of Esterhazy, and that presents right now at the Amsterdam Marionette Theatre. The heartbeat of a puppet is like music; a rhythm that connects poetry and reality.
The puppets are occasionally on tour: from Milan to Moscow from Cologne to Avignon. In its own theater in Amsterdam to the season given performances for adults and children. There are also private theater dinners and high teas for families and businesses. The theater is also a good venue to be rented for receptions, dinners and presentations.
Music in performance plays a very important role. Opera and music theater specially adapted for performance with puppets. To provide all this unique sound to people from other countries, it was decided to create their own music tracks on discs. There are also options when the singers and musicians traveling with the theater, such a performance will forever remain in memory.
For those who arrive by car, there is parking at the public library or at the Waterloo Square.
For more information click here: www.marionettentheater.nl
Filmfanaat? Onze Underground Cinema start eindelijk weer, deze week woensdag (gratis toegang) met een vergeten Finse film: THE WHITE REINDEER
https://t.co/HVd9HWHwmK
Our Cinema re-opens. FREE entrance. We are so happy to start again with this monthly programme! https://t.co/A3aXHpgg7l

Wat schrijft ie nou toch?
https://t.co/Mf1epcp4eg
Onze jonge molenaar (De Wijde Wereld – op reis met Schubert' ) voelt zich een tikkie eenzaam, nu hij niet voor jullie mag optreden…
Maar hij heeft wel een speciale wens voor al zijn ...

Alle theaters zijn gesloten…
Onze decembervoorstellingen zijn helaas afgelast.
We hopen u in 2022 gezond en wel terug te zien in ons theater! We spelen 'De Wijde Wereld – op reis met Schubert' door tot de zomer. Speeldata volgen in ...

Na de lockdown is onze theaterzaal weer te huur voor meerdere doeleinden. Zo was onlangs Typhoon in het Amsterdams Marionetten Theater de mystery guest voor een speciale TV-uitzending van 'Make Holland Great Again' (BNN VARA). Gemist? Kijk hier terug: https://t.co/YJ7MXQsVVW ...

Dat was weer erg gezellig; wat een fijne kindjes (èn grote kinderen 😉 ) hadden wij weer op bezoek zondag.
Ons theater kan door gaan. Reserveert u hier voor een volgende voorstelling: https://t.co/SUiyDtk43D https://t.co/BmEF1Uxn3A

Sprookjes- #première geslaagd! De kinderen vonden het leuk en ook van de volwassen bezoekers ontvingen wij positieve geluiden. Pffff, gelukkig, het was best spannend. En ze leefden nog lang en .... helemaal gelukkig als jullie ook komen. Reserveer: https://t.co/QFchntN14M https://t.co/gTFZngh4tP

Er was eens, heel lang geleden…publiek in ons theater... Het theater is gelukkig weer open voor u, het publiek, met een aangepast programma! Check onze Anderhalve Meter Edities, met onder meer een Sprookjesprogramma.… en we leefden nog lang en gelukkig! ...
Amsterdams Marionetten Theater
Pros
It's a very special place with magnificent puppets and beautiful costumes, virtuoso playing and surprising special effects.