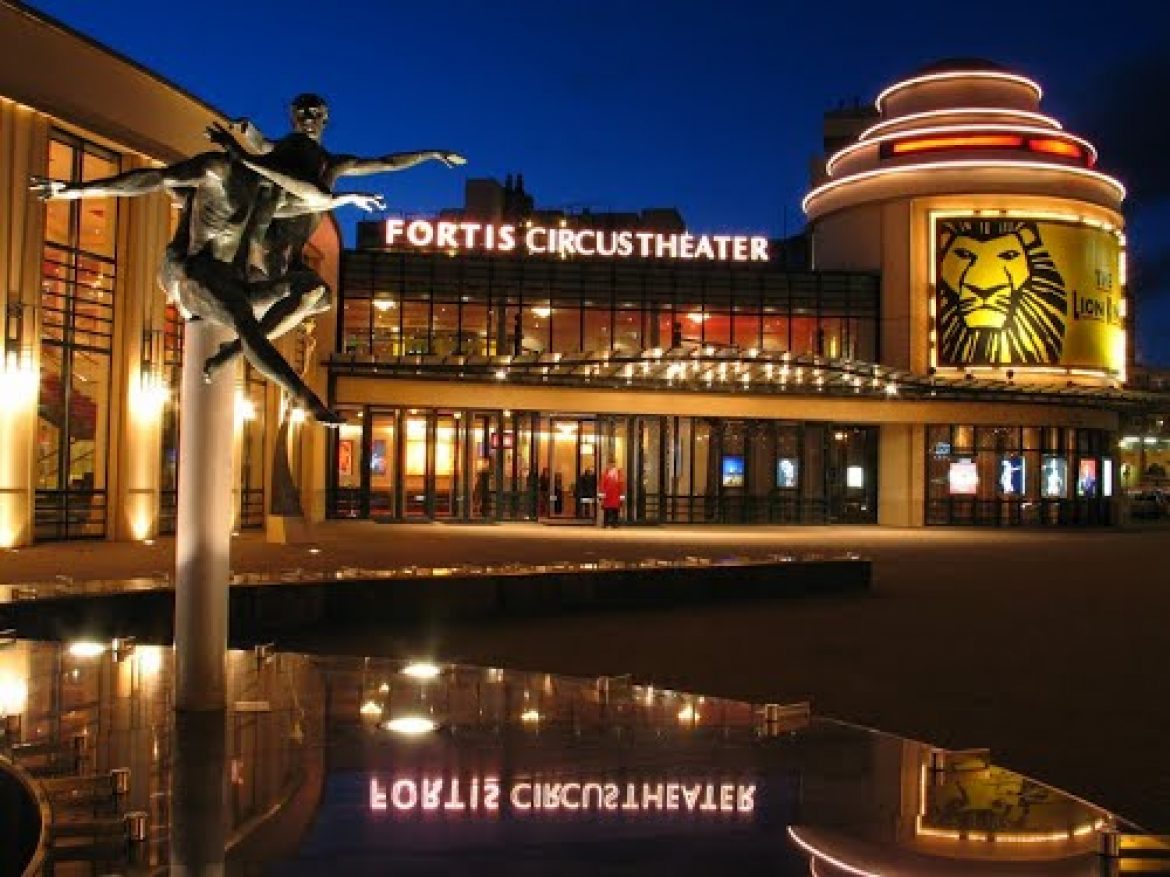 AFAS Circustheater
The AFAS Circustheater is a theater located in the Dutch seaside resort of Scheveningen, The Hague. Originally, the theater was opened as Circus Schumann on July 16, 1904. The building was designed by the architect Wilhelmus Bernardus van Liefland. The Circus, when the building was a real circus in the 1960s, was only open in the summer months. Later, the building was named Circus Strassburger. In the following years,the circus building was used as a concert venue. There was held a solo concert of the famous pianist Arthur Rubinstein as part of his last tour in 1968. In 1991, the Dutch businessman and producer Joop van den Endethe bought the circus building for a symbolic sum of one guilder. The municipality of The Hague made a deal like that on the condition that Van den Ende will make the theater from the circus building.
At the end of the year the musical Les Miserables that moved here from The Royal Theatre Carré. After that the theater was closed for renovation, which was led by the architect Arno Meijs. Updated Circus has opened the musical Phantom of the Opera on August 15, 1993. In 1998, Joop van den Ende creates a theater company Stage Entertainment, to which theater Circus belongs now. On october 5, 2004 the copy of the theater building was installed in the park of miniatures Madurodam in honor of the centennial anniversary of the theater. In the theater there were celebrations. From February to March of 2010 Circus became a platform for the performances of the third season of the Dutch version of the project X Factor. In the past twenty years the theater attracted legendary musicals such as The Phantom of the Opera, Miss Saigon, Elizabeth, Aida, The Lion King, Tarzan, Mary Poppins, Wicked, Billy Elliot the Musical Sister Act and millions of visitors.
This unique building has grown over the years into an impressive and stylish location that during is excellent for the most diverse purposes. The magnificent foyers and halls of the AFAS Circus Theatre also ideal for corporate events. The theater offers ten multipurpose rooms with excellent facilities for meetings, product presentations, fashion shows or conferences. As an additional option, the auditorium can be reduced to a capacity of 200 people (normally 1840 people).
The AFAS Circus Theatre lends itself as a little Dutch venues for spectacular events. The location has a lively, informal atmosphere in a business environment with an unprecedented diversity of foyers, conference rooms and lounges, and a stone's throw from the beach of Scheveningen!
You can find more information on the official site: www.stage-entertainment.nl
AFAS Circustheater
Pros
Nicely furnished, excellent quality catering and of course wonderful performances.
Cons
Parking is extremely crowded.