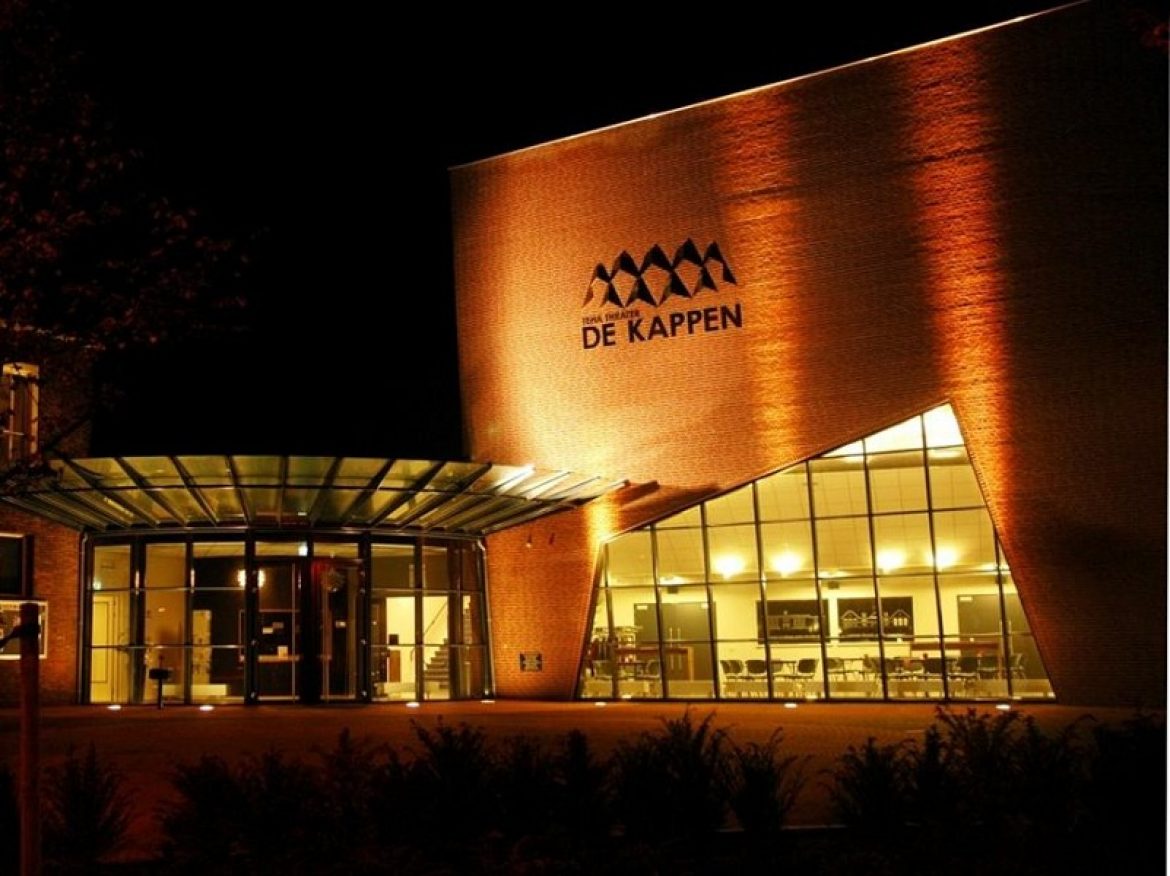 Theater De Kappen
Theater De Kappen is a theater located in the center of Haaksbergen and it is considered to be the place for theater, cabaret, music and children's matinees. On the balcony of the large theater hall there is also a cozy cinema for movie screenings.
The theater is culture in the broadest sense of the word. The theater brings people together and provides a wide program. You can enjoy performances in different categories such as comedy, drama, music, youth, regional, classical and also appealing special performances. In addition to professional performances, amateur performances also take place in the theater. The theater is for everyone, not too expensive, complicated or boring. It is relaxing and comfortable. Old-fashioned? Not at all! Very cozy, intimate and familiar. Theater de Kappen Haaksbergen is a little cozy theater where you can enjoy a pleasant evening with friends or family. Relax and see a show starts with a cup of coffee or tea before the performance in the theater's café Poetn's Pub.
In the theater, you can enjoy all the wonderful productions that can be seen on its stage but Theater De Kappen can also be your stage! Theater De Kappen can be used by amateur companies (special rates on size) and festive gatherings for individuals. One of the aims of Theater De Kappen is to encourage amateur performers from Haaksbergen and surroundings. In addition to more than 50 professional performances every year, it offers a platform for amateur artists. Also Theater De Kappen offers many possibilities for your business operations. The diversity of the property of the theater is ideal for meetings, events, corporate events, presentations and symposia. Theater De Kappen is suitable for holding all kinds of other activities, such as business presentations, seminars, trainings, workshops, celebrations, etc. The mobile stand in the theater makes various room configurations possible and the technical features and capabilities in the areas of catering are very diverse. Whether you have 25 or 500 guests, you can visit this welcoming theater. Theater De Kappen offers flexible spaces for groups of all sizes, stage for product or company, an exhibition designed to suit your needs. Theater staff is very friendly and welcoming.
See more at: www.dekappen.nl
Pros
Well-equipped theater with friendly staff.