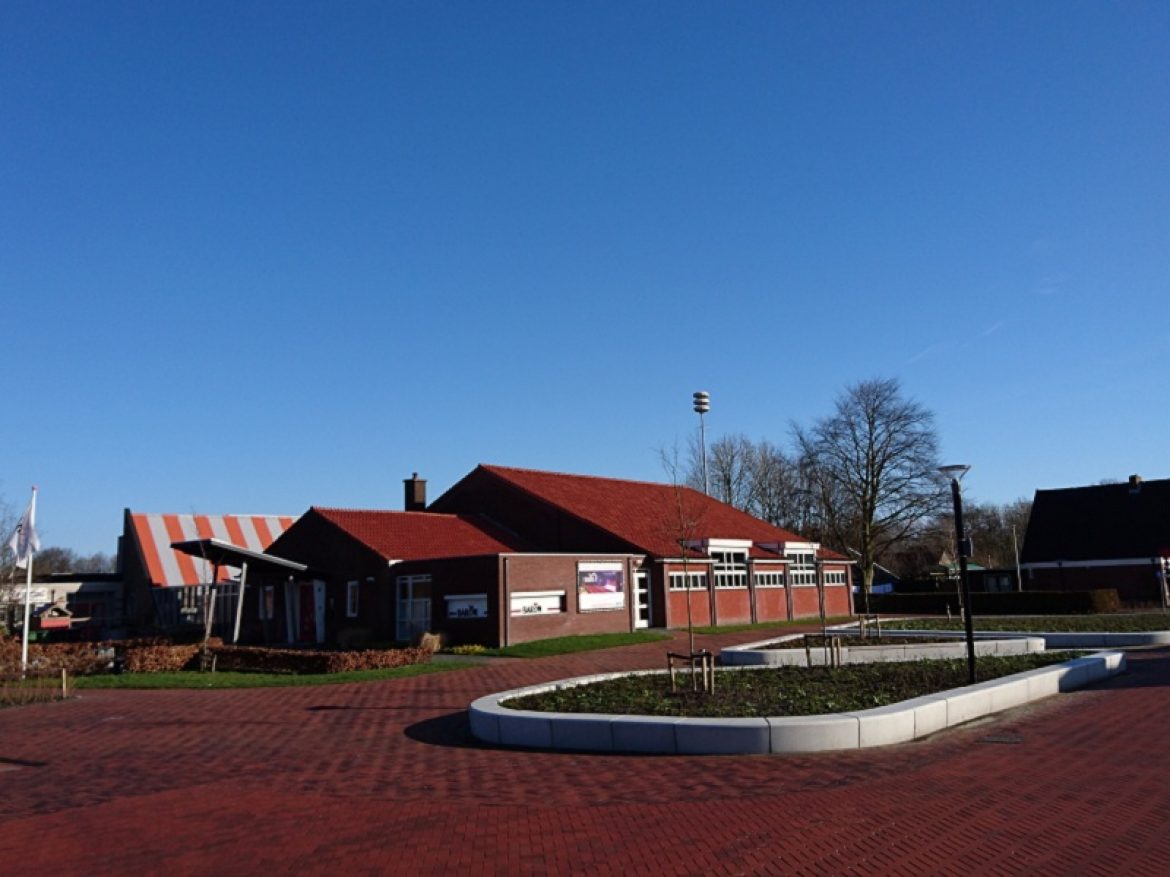 Baron Theater
Baron Theatre is a former gymnasium that has been transformed completely renovated into a beautiful theater. It was founded in 2012 and it is located in Opende, the province of Groningen. The theater was born from an initiative of the Bicycle Showband Crescendo.
The atmospheric theater offers different performing arts and it contributes to the cultural life of the city. The theater offers a direct contact between the audience and performers. The theater is a meeting place for young and old people who admire of theater art. This theater runs without public funds, it is run entirely by the volunteers. There is a wide range of performances for young and old: music, both classic and modern, concerts, cabaret, theater, literary evenings, shows for families and children. There are good facilities for conferences, movie nights, private rental. One large and three small halls are suitable for small conferences (up to 200 people), meetings, practicing and performing theater and music, studying dance and performing concerts, winter and summer fairs and so on. The building is also suitable for company parties with buffet for 100 people. The main hall has an extendable stand with theater seats. The stand is used during shows, concerts and theater performances. This stand will be inserted when other activities take place in the main hall, where the entire space will be required. The stage is equipped with professional sound and lighting facilities. The theater also has a space for holding temporary exhibitions. Furthermore, this area is also suitable for small courses and / or workshops. The spacious foyer is the space in which the theater guests can stay before or after a show in a pleasant atmosphere. There is space to meet, to give music lessons or other activities. A dressing room with private facilities is available for the artists.
The Bombardon is the theater hall, named after the ancestor of the sousaphone (tuba). In this room there is an extensible platform that can accommodate up to 175 people.
You can obtain more detailed information on the official site: www.barontheater.nl
Afgelopen zaterdag! ☀️ Nu nog even de bui afwachten en dan gaan we straks weer verder met de andere kant van het dak! 🌧 https://t.co/rAT0Iq2cOy

Na maanden van voorbereiding was het vandaag zover: het dak eraf!

Het dak zal voorzien worden van nieuwe isolatie en nieuwe dakpannen zodat we er de komende jaren weer warm en droog bijzitten. https://t.co/HdVoG8gWwz

Op 9 februari 2012 was de opening van het BaronTheater! Het werd geopend door burgemeester Kor Dijkstra en Sid Baron. Dankzij de familie Baron is het medemogelijk gemaakt om dit theater te realiseren. Met de @BicycleShowband was het een bijzondere ...

𝗪𝗶𝗷 𝗯𝗲𝘀𝘁𝗮𝗮𝗻 𝟭𝟬 𝗷𝗮𝗮𝗿! Dit jaar is het tien jaar geleden dat wij de deuren openden. In februari 2012 was ons openingsweekend met de voorstelling 'De Bestemming' gemaakt door inwoners en bekenden uit het dorp en omgeving! 🎭 https://t.co/8lzpsfswQz

Vanavond 20.00 uur een nieuwe vertelavond van Mien Westerkwartier! Er zijn nog kaarten aan de deur, u bent van harte welkom! https://t.co/Ng2se7DX40

Vanavond een uitverkochte zaal met de voorstelling: WAT SOESTO van @PIER21theater !

Een Fryske voorstelling met in de hoofdrol de hedendaagse boer Freark Smink en zijn moeder Klaasje Postma!

Wat zijn we blij dat het BaronTheater weer los is met ...

Het BaronTheater doet mee aan de Prins Bernhard Cultuurfonds!

De donaties zullen gebruikt worden om het gebouw in zijn geheel te voorzien van nieuwe dakpannen. De landelijke actieweek loopt van 28 mei t/m 5 juni. Scan via de foto de ...

Vandaag vierden Gert en Egberdien de Vries hun 45 jarig huwelijk! Trots zijn we op onze beheerder Gert en vrijwilliger Egberdien met deze mooie mijlpaal, proficiat! https://t.co/QZ4S95J1ux

Vanavond zal voor het eerst sinds lange tijd weer muziek klinken in ons theater. @BicycleShowband heeft na lange tijd weer hun eerste muzikale repetitie op ''Corona Proof'' opstelling! https://t.co/rn1r9iKWGG

Nu Marlene Bakker vanavond niet komt naar ons theater genieten we op deze manier even van haar muziek!

🎼 Ik rie deur dreug plattelaand
terwiel de wind der deurhìn roast 💨

https://t.co/WSsPdlu4P3

NIEUWS I Hierbij een belangrijk bericht van het bestuur, wat betreft het Corona-Virus!
Deel graag dit bericht om alle bezoekers te bereiken die ons theater zouden bezoeken!

Tot 4 april is alles geannuleerd! https://t.co/VNjkz4BR3d