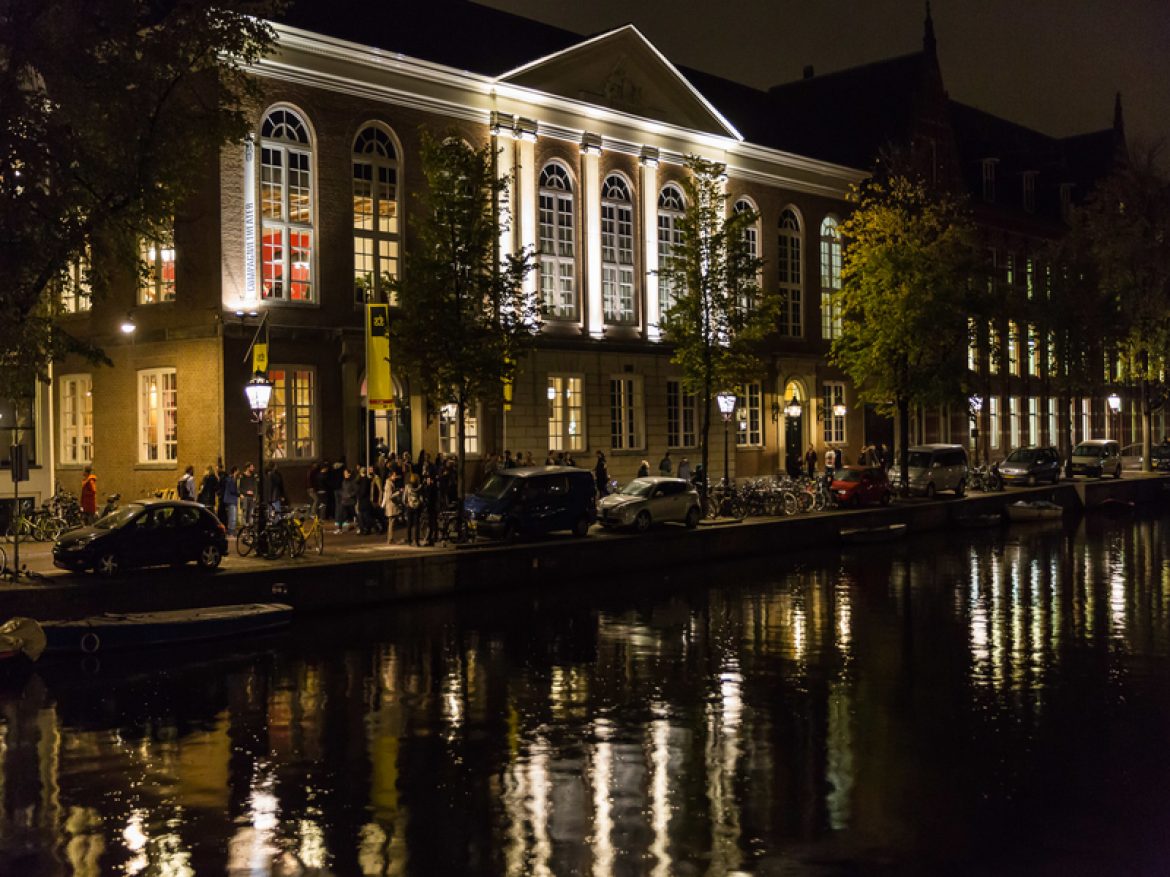 Compagnietheater
Compagnietheater in Amsterdam is well known to fans of European festivals. The reason is simple: a lot of festivals take place here. They are different, but always interesting. The theater was named after the first theater company, that rebuilt this building for itself and turn it into a theater.
Some words about the building. It is a former Lutheran church, that was rebuilt to the theater hall. Do not be surprised, in Protestant countries (such as the Netherlands or, for example, United Kingdom) – it is a common thing. The building was designed by the Amsterdam city architect Abraham van der Hart and it was built in 1792-1793. It was rebuilt only about 20 years ago, after the church moved to another building. Traditional elements were preserved here. The statue on the facade is created by Anthonie Ziesenis and represents the steadfastness of faith. In 1970 the former church has been named a national monument. In 1995-1996, the building has been reconstructed in theater by Francine Houben. The Compagnietheater has been renovated in the summer of 2014. The facade has been re-attached, the sculpture has been restored and the roof has been renovated too. Moreover, the entrance has been updated and there have been additional facilities (daylight system in the Main Hall). The Compagnietheater has developed into a cultural institution that is suitable for different uses, including cultural activities, television recordings, performances and conferences. The theater has a Great Hall, a Small Hall, the Hall of Columns, a lobby and a café.
This theater features a variety of different events. The main part of them are festivals. Almost every month something interesting takes place: Theatre Festival, festival of contemporary art, innovative movie or something else. They are usually of high-quality and tourist like them because the invited guest star perform at the most of these events. The program of the Compagnietheater is always in motion. From music to theater exhibitions and cultural events to youth performances. The program can include a lot of unexpected things, but it is always interesting and usually not very expensive.
The programming of the Compagnietheater is always in motion. From music to theater exhibitions and cultural events for youth performances. As well as it is a home for several festivals – the Compagnietheater itself as a place full of talent. Moreover the Compagnietheater is the ideal venue for presentations, seminars, conferences and radio / television recordings.
Check out this link: www.compagnietheater.nl
Social Board: There is no feed data to display!
Compagnietheater
Pros
Fantastically versatile theater with a blend of old and new design.
Cons
Parking is pretty bad.