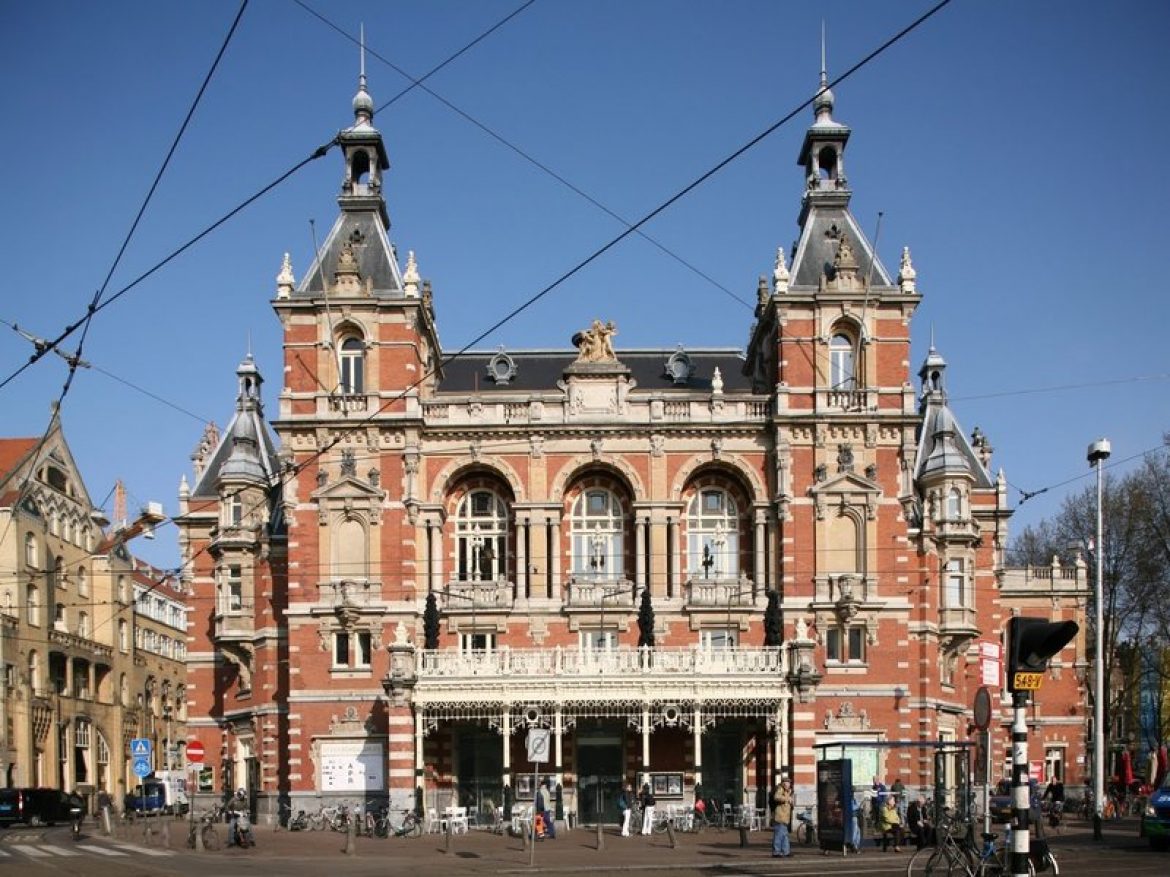 Stadsschouwburg
The Stadsschouwburg (Dutch: Municipal Theater) is the name of a theatre building located at the Leidseplein. Stadsschouwburg is the oldest theater in the Netherlands. Theater Stadsschouwburg earlier was considered the official residence of the Dutch National Opera in Amsterdam, and it's enough to draw attention to this theater. Now this theater is the main theater stage in the Netherlands. The Dutch National Opera is one of the most important opera companies in the country, existing since 1946. This theater is really old – the first building for it was built on this place in 1774. It burned down in 1890, and then the new bizarre building,that looks like a gingerbread house, was build. Despite its fairy-tale look, the performances here are serious, such as big world premieres, often with guest stars. There are also innovative and own theater productions, which are performed around the world. The theater has an original appearance with elements of Neo-Renaissance and Neo-Baroque. In the halls of the theater a large collection of painted portraits of actors and actresses hangs.
Theater company and repertoire
The programming of Stadsschouwburg is very diverse. There are performances by top companies from home and abroad. Two troupes are performing here – Dutch National Ballet and Opera. The level of performances is very high, often singers or dancers from other theaters are invited for some performances – also here you can see performances of the best artists in the world. The choreography in the ballet are their own, or made by the famous choreographer – qualification of artists allows to perform the most difficult work. Some of the performances are classical, with good choreography, costumes, decorations and some of the are innovative. For example, an act of an opera can be transferred to the present, and dancers can be wearing ambiguous costumes, staging many technical innovations and so on. Unlike many other classical theaters, there are many contemporary plays and ballets. Another interesting point is that there are plays which it is possible to watch with children. For example, the program includes a ballet inspired by the book Narnia: The Lion, the Witch and the Wardrobe. Also there are performances of young artists, some of them, too, you can attend with your family. Also the theater presents leading festivals such as the Holland Festival and Julidans. The warm atmosphere and magnificent performances and features make this place rather unique.
Stadsschouwburg has two halls. The Great Hall is the most beautiful hall in the Netherlands, dates from 1894 and was built in the so-called court theater style: horseshoe-shaped and richly decorated with ornaments, statues and chandeliers. The hall is ideal for presentations, conferences, award shows but also for receptions or dinners on stage. Also the hall can be used for ceremonies and weddings.
See more at: ita.nl
Stadsschouwburg
Pros
Really great building with a lot of possibilities for concerts, theater and other forms of amusement.