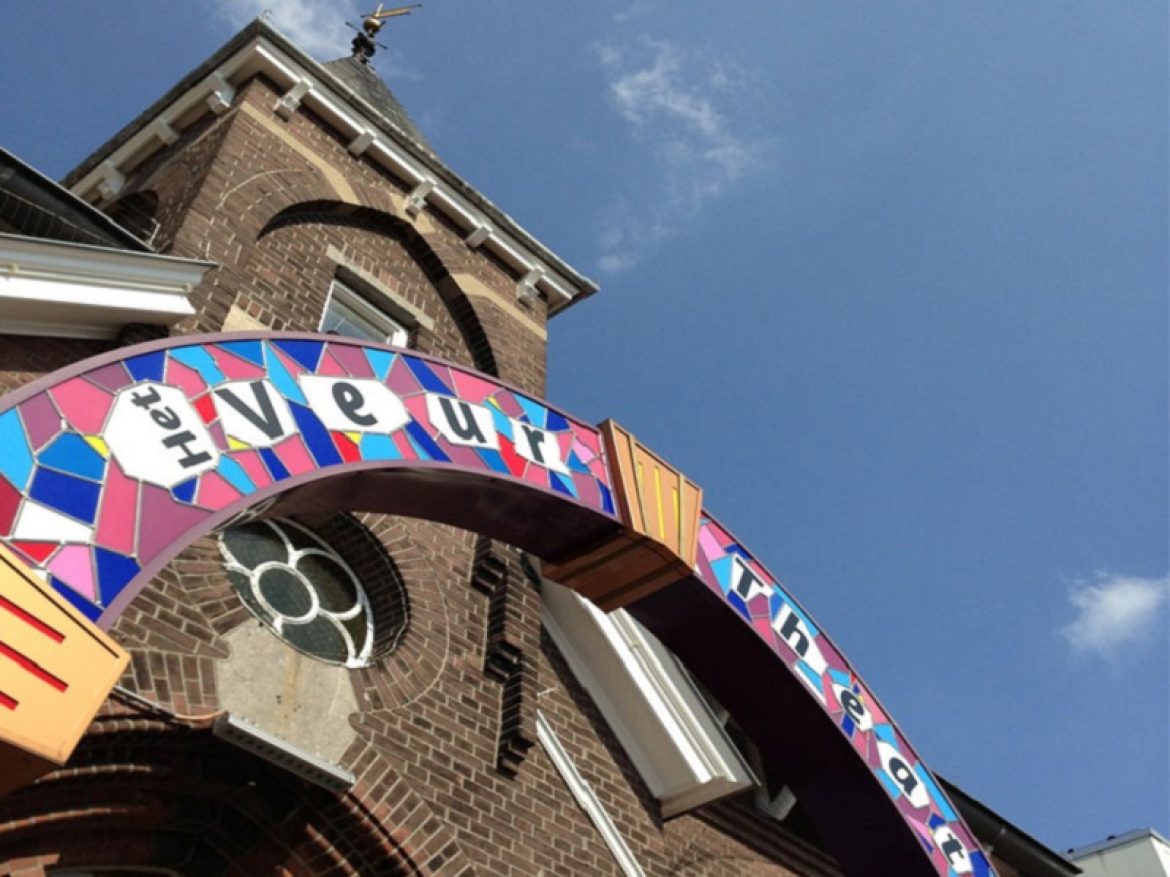 Het Veur Theater
In Leidschendam you can find this beautiful theater in a church building with many nice children's shows and movies. The Veur Theatre is located in the premises of the former Theater Camuz. This theater foundation felt forced out of the building by municipal cuts. Together with the municipality and with the support of the theater management it was decided to continue to run the theater entirely without subsidy in the characteristic church. The Veur Theatre focuses on emerging talent, but also famous actors find their way in this magnificent theater. In addition, there is plenty of room for youth performances and films. The film program is previously announced once a month, so that newer quality films are rotated. But the program also has a few established names.
Every human being has the need to experience for shorter or longer time something that is not commonplace. Just to relax or unusual to break persistent patterns. The Veur Theatre, partly located in the emblematic church wants as attractive and welcoming independent theater is a right place for this need. Everyone is welcome. Due to the small size of the theater you always have a good place and you can watch performances closer than in big club venues. The theater offers rather diverse annual program with well-known and lesser-known performers. It is a really cozy and intimate theater. It is (partly) run by volunteers that run this theater in a very professional manner. The prices are at a very acceptable level and you get a lot for it!
The Veur Theater, in addition to the regular shows, is for many years "the place" where people come to have parties and celebrations! For a "formal cocktail", but also for a fully catered family party with snacks, drinks and possibly entertainment in a cozy and unique setting with a friendly staff. Only the location of the theater is very special. The foyer of the Theatre Veur is very unique. The special architecture of the former church is still visible, along with the chosen color combination it creates an airy, bright yet intimate homely atmosphere. Both the lower and upper halls with bamboo flooring is multifunctional and used for receptions, social gatherings, high tea, parties and meeting locations. The Veur Theatre has officially designated as a wedding venue. If you want to get married in an atmospheric environment, Het Veur Theater is a perfect place for this. Het Veur Theater team specializes in creating special experiences.
For more information go here: www.hetveurtheater.nl
Toneelgroep De Gezellen is gaan kijken naar de mogelijkheden om, binnen de huidige maatregelen, toch een mooie productie neer te kunnen zetten. Dat is gelukt! Zij brengen vanaf volgende week een viertal eenakters. Meer info en kaarten: https://t.co/3LDPSvJRVn (Archieffoto) https://t.co/AbXqyX8wL2

@laloeb legt in deze video uit wat ze nou eigenlijk komt doen zaterdag! Je kunt er in ieder geval vanuit gaan dat het keihard lachen en genieten gaat worden! De voorst om 19u is al uitverkocht en voor 21:30u zijn ...

Heeft een foto geplaatst @ Het Veur Theaterhttps://www.instagram.com/p/CGe_K49FTUF/?igshid=13z9w8hprnos7

Hoe word je een goede astronaut? Moet je hoog durven klimmen? Weten waar de planeten staan? André het astronautje neemt je zondag mee naar een bijzondere plek en verklapt daar een geheim. Geïnspireerd op de belevenissen en ervaringen van astronaut ...

Veronique Sodano is een graag geziene gast op ons podium en volgende week zondag gelukkig weer terug! Met een onaflatende hartstocht zuigt Veronique je mee in liedjes die je niet meer loslaten. Kaarten https://t.co/tViDIgNkdI https://t.co/nbk8ZbqDqN

Laatste paar kaarten voor Lichtgeraakt! van @retsevlis vanavond waarin hij op hilarische wijze uit de doeken doet waarom geraakt worden een absolute basisbehoefte is. Met goede grappen, interactie met de zaal en toffe verhalen. Kaarten https://t.co/w3BIp2gXgd https://t.co/3gNqdf7ptV

Tegenwoordig is het gemeengoed om op toneel te staan met slechts een microfoon, een rode draad en een boodschap. @JimSpeelmans toont volgende week donderdag aan dat er meer mogelijk is. Kaarten: https://t.co/Pa8w5dZuEq

@SjaakBral staat 15 & 16 okt in ons theater en speelt 2x per avond zijn oudejaars "Vaarwel 2020". De voorstelling op 16 oktober om 21:00 uur is al uitverkocht en de andere 3 voorstellingen hebben nog maar een beperkt aantal ...

Er zijn nog slechts enkele kaarten (link in bio) voor de nieuwe cabaretshow van de verrassende en onvermoeibare vakvrouw (Theaterkrant - keuze van de criticus) Anne Neuteboom morgen! Bekijk de trailer van haar vorige programma waarmee zij werd genomineerd voor ...

Anne Neuteboom is vrijdag 4 september bij ons te zien en misschien wel het grootste cabarettalent van dit moment. Ze werd genomineerd voor de Neerlands Hoop 2019, kreeg een sterrenregen in de recensies en werd met stip genoemd in bijna ...

Benieuwd hoe wij omgaan met de geldende maatregelen? Bezoek dan https://t.co/92tcEpIzWX en lees o.a. over onze inlooptijdvakken, dat u uw drankje meteen mee kunt nemen naar de theaterzaal, tafel reserveren na afloop en meer! https://t.co/r3n5gQlV7U

Onze filmbezoekers hebben voor 10 sept een keuze gemaakt uit de films die wij begin dit jaar niet hebben vertoond. Dit is "Portrait de la jeune fille en feu" geworden. Een tijdloos en universeel verhaal over verliefd worden, verlangen en ...

We gaan weer van start, als vanouds, maar toch een beetje anders! Nog intiemer dan je van ons gewend bent en vooral heel gezellig. 𝐙𝐚𝐭𝐞𝐫𝐝𝐚𝐠 𝟏 𝐚𝐮𝐠 𝟏𝟏𝐮 𝐬𝐭𝐚𝐫𝐭 𝐝𝐞 𝐤𝐚𝐚𝐫𝐭𝐯𝐞𝐫𝐤𝐨𝐨𝐩 𝐯𝐨𝐨𝐫 𝐡𝐞𝐭 𝐧𝐢𝐞𝐮𝐰𝐞 𝐬𝐞𝐢𝐳𝐨𝐞𝐧. Info: https://t.co/e3XmE4VBVi https://t.co/IQTNdxlfSA

Applaus, prachtige muziek, theater als vanouds maar toch anders. Gisterenavond gingen de deuren van ons theater voor het eerst sinds maanden weer open en konden we trouwe vrienden en vaste gasten ontvangen voor een… https://t.co/F5FQVDRFvo
Het Veur Theater
Pros
Theater with great atmosphere and nice staff.