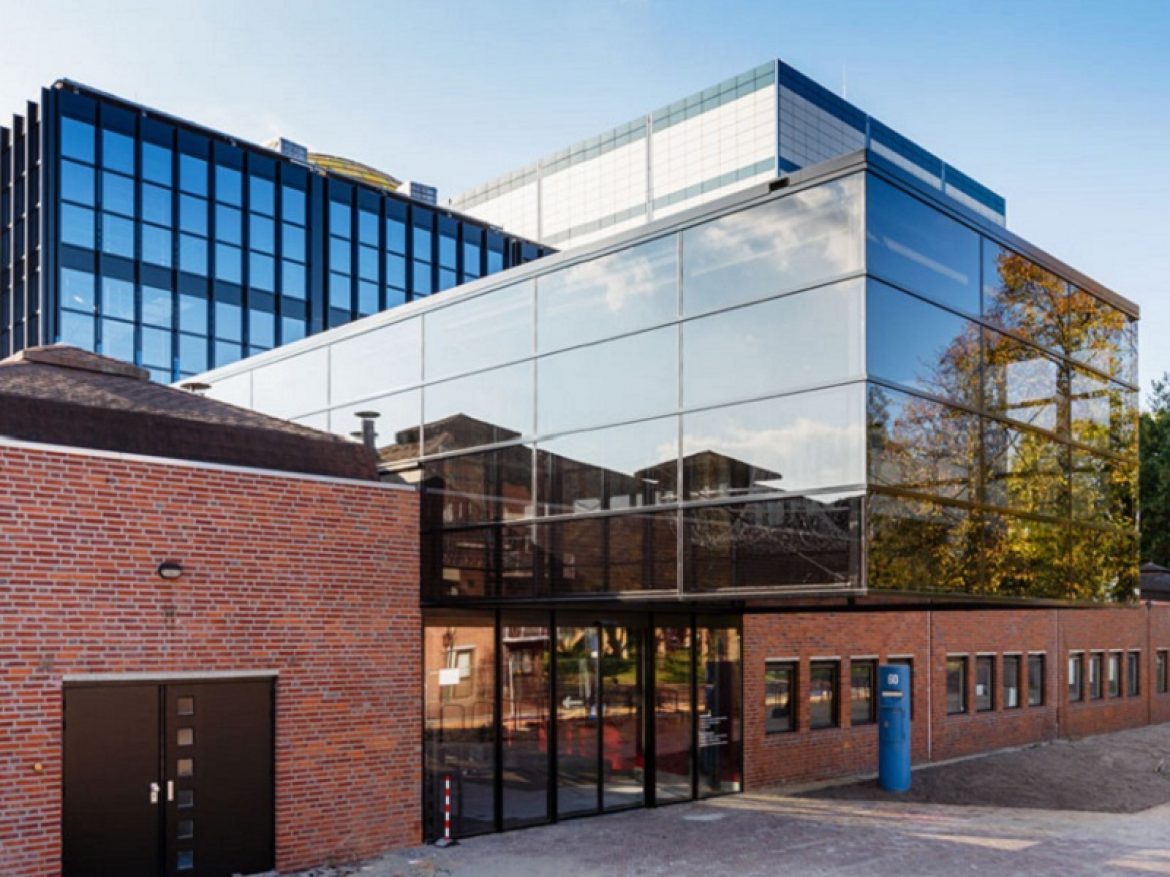 Flint
Flint is a charming theater located in the center of Amersfoort. It was built in 1977 to a design by Onno Greiner. The Flint program includes theater, musicals, cabaret and children's theater. On Sunday, November 25th, 1990 Flint burned down. The damage amounted to more than ten million guilders and although arson was not ruled out the cause remained unknown. Flint was rebuilt at the same location.
Flint has two large halls: Rabobank Theater hall and AFAS hall.  You can feel the real theater atmosphere when you enter the Rabobank Theater hall with the hundreds of lights, red chairs and velvet curtains.This hall has 800 seats and the most important and famous theatrical performances take place here. The AFAS hall has an industrial appearance but it can be turned into any desired location. It has 600 seats. Flint also has access to a hall in downtown of Amersfoort: St. Aegtenkapel. This charming historic hall can accommodate about 130 visitors, and is used primarily for classical concerts.
In this theater you can seat in a red plush upholstered chair and enjoy the best performances and real theater atmosphere. With more than 180 shows per year Flint offers a broad program: from dance to the top of Dutch theater, from rock to blues, from cabaret and musicals. The youngest theater lovers are welcome in Flint, with an extensive range of family shows. Before the show in Flint, you can enjoy a meal in its restaurant Pull Theatre Kitchen & Café. Pull theater kitchen & café is creatively decorated and has an open kitchen, surprising, tasty cuisine and a cozy atmosphere. The staff keep you eye on the time so that you can enjoy carefree and on time is in the hall. Afterwards this is the place to eat some delicious after talking while enjoying a drink. Theater rooms are used regularly for parties, meetings or other events. The central location, excellent catering and various sub halls making Flint the perfect venue for any event, from birthday party with representation at a major conference. In addition to the larger venues Flint also has several smaller rooms, suitable for meetings of up to 100 people. Enjoy the inspiring environment and atmosphere of a theater!
The Flint building has a rich history. On 25 November, 1990 Flint burned down. The damage amounted to more than ten million guilders and although arson was not ruled out the cause remained unknown. Flint was rebuilt at the same location. In the summer of 2014, the building was renovated to be completely a new building with more opportunities in the different areas.
For more information go here: www.flint.nl
Let op: vandaag is Flint gesloten omdat het Hemelvaartsdag is. 26 mei is het bespreekbureau van 18:00 tot 20:15 uur geopend. https://t.co/nbB6ZJDj3W

Timeline Photos De verkiezing van het Meest gastvrije theater van Nederland is weer gestart! Vorig jaar eindigde Flint in de top 10, maar dit jaar gaan wij natuurlijk voor de eerste prijs! Geniet jij ook altijd zo van een avondje Flint? Help ...

Photos from Flint Amersfoort's post Lekker weer, muziek van lokale muzikale talenten een knisperend kampvuur en barbecuesmoker vol met lekkernijen. Dat klinkt toch fantastisch? Vrijdag 2 juni is het kampvuurconcert in Flint in samenwerking met Songwriters Gilde Amersfoort. Er zijn nog een paar kaarten via: ...

Timeline Photos Tip van #FlintMarketing. Kom 31 mei naar De Partizanen. Wij hebben deze caberetvoorstelling voorgekeken en hebben de hele avond non-stop gelachen. Hou je van kurkdroge humor en surrealistische sketches? Mis deze voorstelling dan niet: http://bit.ly/2q5Oau9.

Timeline Photos De top 5 voorstellingen van dit seizoen die vorige week het best verkochten:
1. Martijn Koning – 27 mei 2017
2. De Ploeg – 30 mei 2017
3. New York Round Midnight en Jeffrey Spalburg – 9 juni 2017
4. ...

Misschien handig om van tevoren iets duidelijker aan te geven met welke browsers de site van de Flint wel en niet werkt. Nu stond ik tot tweemaal toe in de wachtrij, kwam tweemaal op de inlogpagina en werd er tweemaal ...

Zojuist is de voorstelling van Claudia de Breij op do 5 april uitverkocht!

Wat is er aan de hand? Ik heb nog steeds geen volgnummer om kaarten te bestellen! #duurtlang
Flint
Pros
Nice and friendly staff.